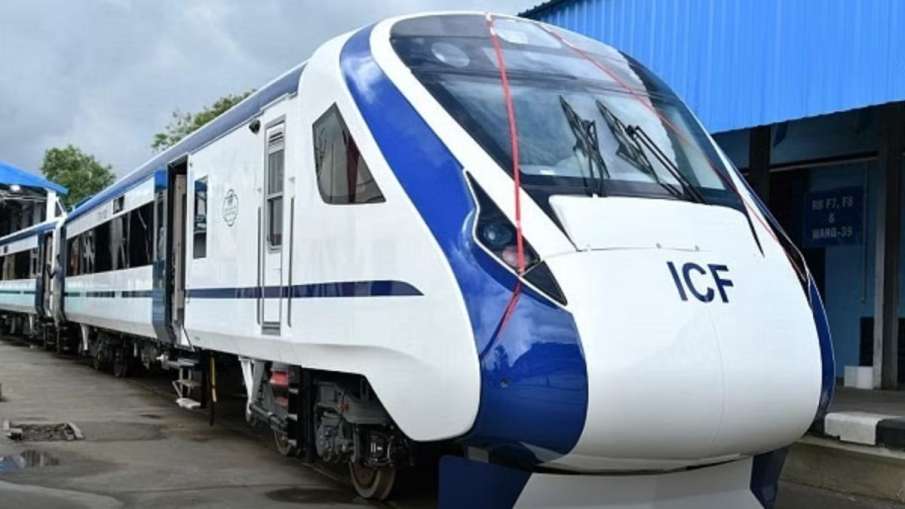 Vande Bharat Train Sleeper Coach: Vande Bharat train is part of the special project of the Government of India, under which it is working on providing a faster traveling speed to every corner of the country. Recently PM Modi inaugurated the new train of Vande Bharat in Mumbai. Till now Vande Bharat trains had the facility to travel by sitting, but the government has started giving a tender to make some trains with sleeper coaches, in which a Russian company has bid the lowest price. Russian-Indian consortium Transmashholding (TMH)-Rail Vikas Nigam Limited (RVNL) has won the lowest bid to run 200 Vande Bharat aluminum sleeper trains. The next lowest bidder is the BHEL-Titagarh wagon consortium. Indian Railways had invited bids to run 200 Vande Bharat sleeper trains.
this is the rule
As per the tender terms, 80 trains can be made at the price quoted by the second lowest bidder. It is learned that TMH-RVNL will manufacture the train sets at the Latur plant. RVNL Director of Operations Rajesh Prasad had said in the analyst meet that the company had bid for the trainset and the estimated cost is over Rs 55,000 crore. However, concerns are being raised about the winning bidders. Sudhanshu Mani, retired general manager of Integral Coach Factory and father of Vande Bharat train, pointed out that the emergence of Transmashholding (TMH RVNL) of Russia as the lowest financial bidder for 200 Vande Bharat trains and the second lowest bidder The consortium of BHEL and Titagarh Wagons in India poses a challenge for timely production of Vande Bharat trains.
will be a big challenge
It will not be an easy task for them to deliver these trains on time. It will also be interesting to see if BHEL accepts this L1 price for 80 trains at Titagarh ICF. This is certainly a disappointment for capable manufacturers such as Alstom, Siemens and Stadler and some uncertainty for this ambitious project.