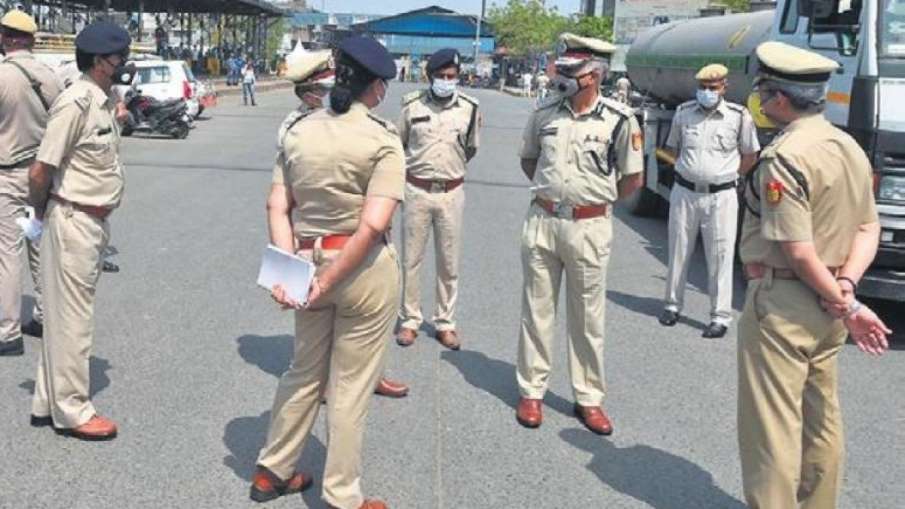 New Delhi: Former Air Force officer Ajaypal Ogre committed suicide in Delhi's Defense Colony and after some time his wife Monika Banjare also committed suicide. A Delhi Police officer gave this information on Thursday. Ajaypal Singh, 37, and Monika were living at Hudco Place, a transit camp in South Delhi. They had been married only for three months.
Ajaypal Ogre was originally from Janjgir-Champa in Chhattisgarh. His house is in ward number-2 of Baloda Janjgir, where his father Shivpal Ogre and brother live. According to police, dgca Singh Ajaypal Singh, who was the Operations Manager in 1995, was found unconscious by his wife after attempting suicide. She took him to the hospital, where he was declared brought dead. A police officer associated with the investigation said, "Preliminary investigation has revealed that when the woman returned home, she locked the door from inside and also committed suicide."
Deputy Commissioner of Police (South) Chandan Chowdhary said Ajaypal Singh's friend Ashish Tiwari called the police control room (PCR) at around 2.49 am on Thursday after Monika did not open the door. A security guard broke down the door. Monica was found lying unconscious on the floor and foam was coming out of her mouth. He was taken to Safdarjung Hospital, where doctors declared him brought dead.
The DCP said, "The bodies of both are at the Safdarjung mortuary. The couple got married in November 2022. A police team is probing the matter to ascertain the cause of the incident. No suicide note has been recovered from the house." " Singh's elder brother Yogendrapal Singh Orge, who came from Mumbai after learning about the incident, said he last spoke to his brother on Wednesday and he said everything was fine. "I spoke to him around 1 pm on Wednesday and invited him and his wife to come to my house on Holi," he said.
Read this also-
Singh's brother-in-law B.S. Ghritlehre said Yogendrapal Singh told him about the incident, after which he reached Delhi. Ghritlehre said, "I Chhattisgarh I am posted in police. The couple used to have minor fights and I spoke to them several times. Everyone is shocked by the step taken by both of them to end their lives."