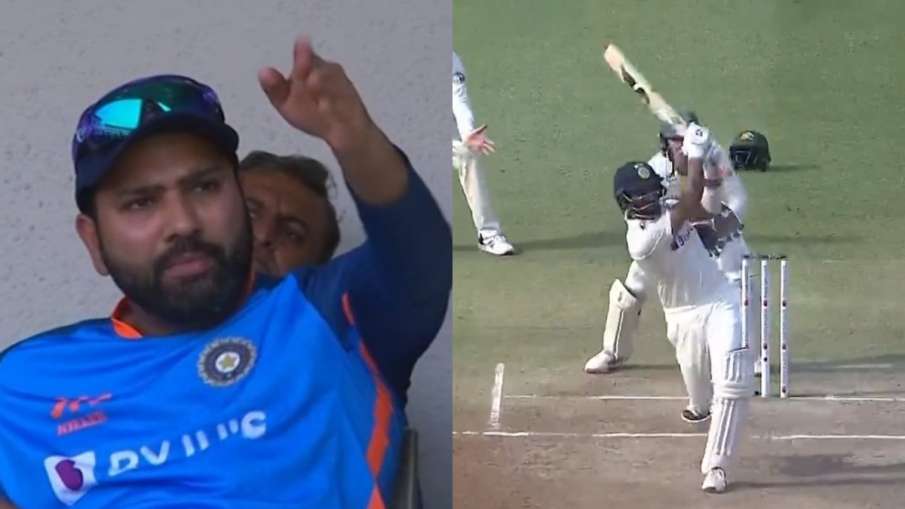 IND vs AUS: The Indian cricket team is currently fighting against Australia in the third match of the Border-Gavaskar Trophy. Team India, which won unilaterally in the first two Test matches, is completely stuck in this match. After being all out for 109 runs in the first innings, the Indian team was dismissed for 163 runs in the second innings as well. Cheteshwar Pujara scored the most runs for Team India in the second innings. But Captain Rohit Sharma, sitting in the dugout, got very angry on something Pujara said.
Rohit got angry on what Pujara said
In the second innings, no batsman of Team India could do anything special. But Pujara scored 59 runs in difficult conditions. But still Rohit got angry on one of his things. Actually wickets were falling continuously from one side of Team India. But Pujara was holding the other end. Although Pujara was going to focus more on saving his wicket and he was seen reducing the effort to score runs. On this, Rohit got very angry and his face was seen in the dressing room.
message sent to the ground
Captain Rohit sent Ishaan Kishan and Jaydev Unadkat to the field after seeing Pujara stopping more balls. Both these players brought a message for Pujara. In which perhaps Rohit had said that along with saving wickets, there is also a need to look towards scoring runs. Pujara stepped forward and hit a long six only after this message.
Indian batting failed again
On the other hand, if we talk about Indian batting, then it could not do anything special in the second innings as well. After being reduced to 109 in the first innings, Team India could not cross 200 in the second innings as well. The Indian team got a lead of only 75 runs. Apart from Pujara's 59 runs for the Indian team, Shreyas Iyer scored an inning of 26 runs. At the same time, 16 runs came off the bat of Ravichandran Ashwin.