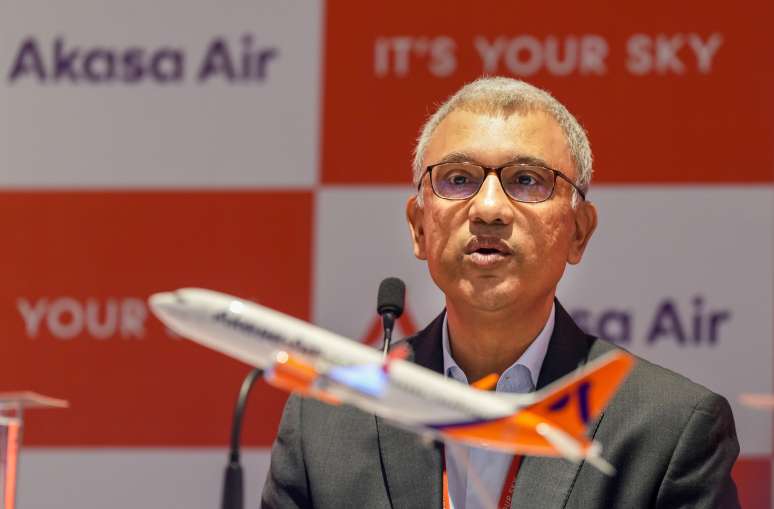 There is going to be a tremendous upheaval in the Indian aviation market in the next two to three years. Air India had recently surprised everyone from America to France by placing the world's largest order. After that, IndiGo, which has more than 50 percent share in the Indian market, also placed a big order.
Now in this sequence, India's newest airlines Akasa Air has also unveiled its ambitious project. Akasa Airlines has also announced the order of more than 100 aircraft to capture the Indian sky. Although the company has not yet disclosed the exact number of aircraft. Akasa Air operates 36 flights daily from Bangalore. It is the third largest domestic airline in the city.
Let us tell you that the promoter of Akasa Airlines includes the country's veteran investor and the late Rakesh Jhunjhunwala, popularly known as Big Bull. The company will order more than 100 aircraft in three digits by the end of this year. The company has given information in this regard only yesterday. Akasa Air founder and CEO Vinay Dubey said that we intend to enter international routes by the end of this year. Apart from this, we are also trying to set up a learning academy in Bangalore.
Order for 72 aircraft has been placed
AKASA has already placed an order for 72 aircraft. He has received 18 of these aircraft. Dubey said in a press conference, 'By the end of this year, we are going to place a big order of planes. I will not tell the number but it will be a huge number in three digits. Dubey said that Akasa Air will recruit 300 pilots in the next one year. Apart from this, the company will open a learning center in Bengaluru.