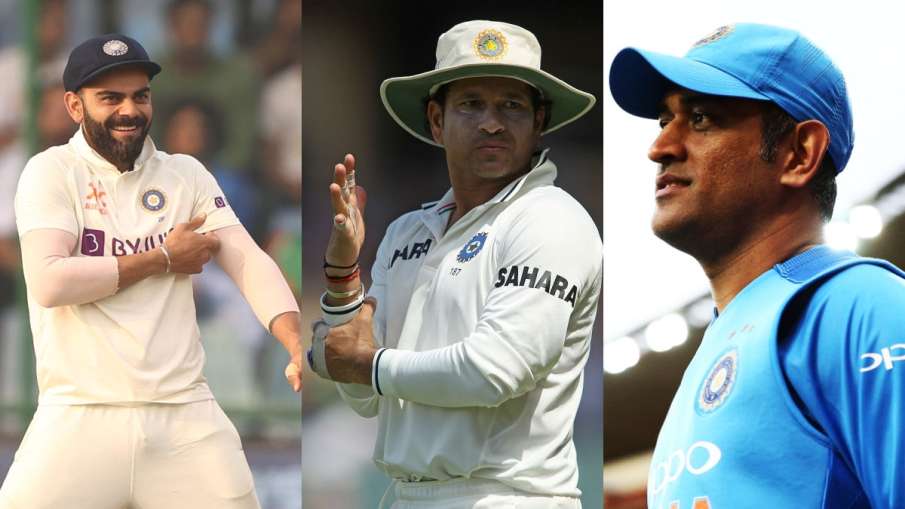 Virat Kohli Record: India has given the world more than one batsman. Among them, the place of Sachin Tendulkar is different. He is called the God of cricket and has set mountains of records in his career. If any Indian player has been able to reach around Sachin's records in the current era, then it is Virat Kohli. He is currently the player with the most 74 centuries among active players. Team India is currently playing the third Test match on the ground at Indore. Virat Kohli has achieved a big position as soon as he enters this match.
Kohli did this great work on Indian soil
Virat Kohli made his debut for Team India in the year 2008. After this there was no looking back for his brilliant performance. He became the post boy of the Indian cricket team. He played many brilliant innings for Team India. The third Test being held in Indore is Kohli's 200th international match on Indian soil. He has so far scored 10829 runs in 199 matches on Indian soil, scoring 34 centuries. During this, his batting average has been 58.22.
became only the third Indian
Only 3 Indian players have played more than 200 international matches on Indian soil. Sachin Tendulkar (258 matches), Mahendra Singh Dhoni (202 matches) and Virat Kohli (200 matches). Kohli has joined the club of veteran batsmen Sachin and Dhoni as soon as he enters the third Test at the Holkar Stadium in Indore.
Excellent record on Indore ground
Virat Kohli has a great record at the Indore ground. The first match at Indore's Holkar Stadium was played in the year 2016, when Team India defeated New Zealand by 321, in this match Kohli scored a stormy double century. He had played an innings of 211 runs. Kohli has scored a total of 228 runs in 2 matches at this ground. Now he would like to play a big innings in the third Test against Australia.
Team won many matches
Virat Kohli has remained the most reliable batsman at number three for Team India for the past decade. Once he is set at the crease, it becomes difficult to get him out. Everyone is crazy about his classic batting. He has the ability to tear apart any bowling attack. His quickness is made on the field. Kohli's fielding is also unmatched. He has scored 8195 runs in 106 Test matches, 12809 runs in 271 ODIs and 4008 runs in 115 T20 matches for India.