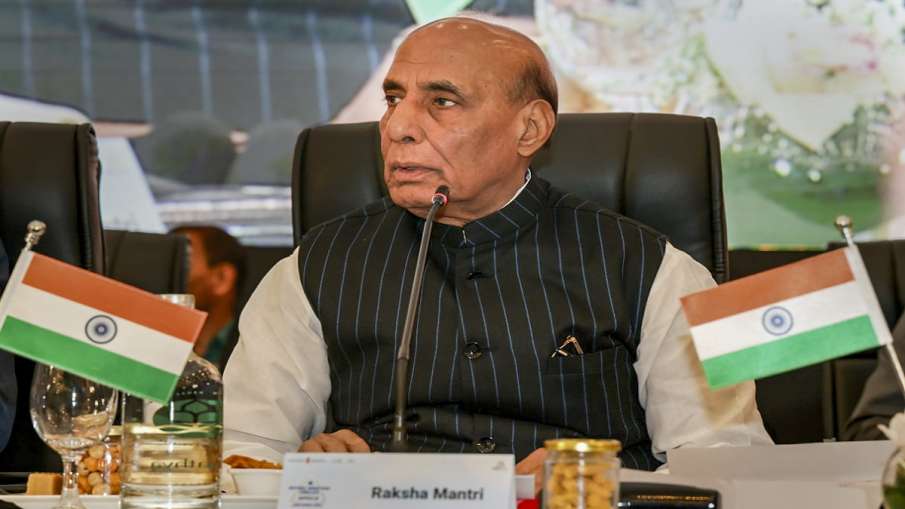 Patna: Defense Minister Rajnath Singh called Chief Minister Nitish Kumar and expressed grief over the incident in view of the humiliation of Galvan Martyr's father in Bihar's Vaishali. He also demanded the Chief Minister to take action against the officers who misbehaved with the father. Nitish Kumar himself disclosed this incident in the assembly on Wednesday, the third day of the budget session. When BJP MLAs, including Leader of Opposition Vijay Kumar Sinha, were walking out of the House over the issue, he asked them to stay inside.
Martyr's father accused of land grab
He said, the Defense Minister called me and he was worried about it. I have assured them about the investigation. I have directed the Bihar Police to investigate the matter and take action against the police officer involved in misbehaving with the father of the Galwan martyr's son. Despite the Chief Minister's assurance, Sinha walked out of the assembly. Raj Kapoor Singh, father of Galwan martyr Jai Kishore Singh, is accused of encroaching upon state government land and some portion of fellow villager Harinath Ram. The Vaishali police booked them under the SC/ST Act as well as the Land Encroachment Act apart from extortion.
SHO used abusive language, pulled into police van
Raj Kapoor Singh's son Nand Kishore alleged that Janda SHO Vishwanath Ram came to his house on Sunday night and humiliated his father, used foul language against him and dragged him in a police van. Nand Kishore also claimed that the SHO and the complainant belonged to the same community, hence took their side.
DGP instructed to set up an investigation team
DGP RS Bhatti directed the Vaishali police to constitute a team to investigate the incident. The district police were also directed to submit reports in a time-bound manner and take necessary action on the involvement of the officer who misbehaved with the martyr's father. Complainant Harinath Ram lodged two FIRs against Singh in 2019 and January 23, 2023, alleging that he had encroached upon his land as well as a government road to build a memorial for his martyr son.
Read this also-
During the police investigation, the officials said it was found that Singh had encroached upon the complainant's land as well as government property and that the memorial had blocked the road and was causing trouble to the villagers. Hence, Janda SDPO Poonam Keshari visited the village and gave Singh 15 days to remove the encroachment from the land.