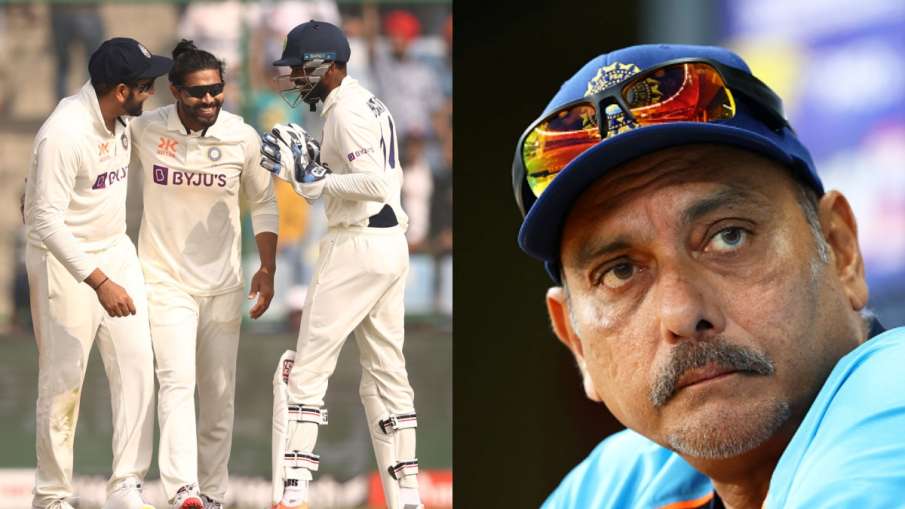 The Indian cricket team is facing Australia in the third Test of the Border Gavaskar series. In this match being played at Holkar Stadium, Indore, Team India got all out for just 109 runs. By the end of the day, the Australian team has also scored 156 runs losing their 4 wickets. He currently has a lead of 47 runs. Ravindra Jadeja has taken all four wickets from India. Meanwhile, former head coach of Team India Ravi Shastri has given a big statement regarding Jadeja.
Shastri praised Ashwin-Jadeja
Ravi Shastri has praised the Indian spinners. He believes that Ravichandran Ashwin can easily fit into India's best XI of all time. Also he said that Ravindra Jadeja is on track to do similar work. Ashwin has already taken 463 Test wickets during his illustrious 12-year international career and Shastri has no doubt that he ranks among India's best spinners of all time. Shastri said, "I never compare eras, but the record he (Ashwin) has. Especially in Indian conditions, that would make him a favorite to be included in the team."
Told Jadeja special
"He is something else in Indian conditions. I mean, you have seen some great spinners in the past. He comes from those. The fact that he gets you runs at crucial stages. It makes a big difference," he added. Does matter." Shastri also believes that Jadeja could join Ashwin in the talks for a place in India's all-time XI. If the 34-year-old can continue his good recent form with both bat and ball.
"Jadeja will be given credit (he deserves). There is no question about it. In the last year and a half, he has been brilliant as he has realized his potential," he added.