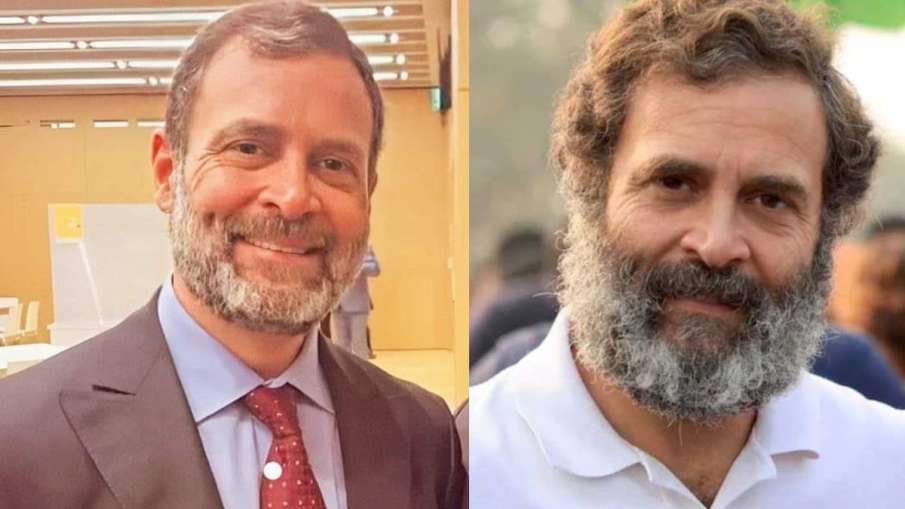 Former Congress President Rahul Gandhi has gone on a week-long visit to Britain. Here he will deliver an address at the University of Cambridge and also interact with the Indian diaspora. Some pictures of Rahul Gandhi have come to the fore as soon as he went abroad. Rahul Gandhi is seen in a completely new avatar in these photos. In this photo, Rahul Gandhi is seen in suit, short hair and trimmed beard. Let us tell you that earlier during the Bharat Jodo Yatra, Rahul Gandhi completely changed his look, in which he roamed across the country with big hair and long beard.
The look made headlines during Bharat Jodo Yatra
Visiting Fellow at Cambridge Judge Business School (Cambridge JBS) Rahul Gandhi will deliver lectures at Gandhi University during his 7-day UK visit. Cambridge JBS tweeted on Tuesday, "It is a great pleasure to welcome our Cambridge MBA program to India's leading opposition leader and Indian National Congress MP Rahul Gandhi." Have lived During the 3570 kilometer long Bharat Jodo Yatra, Rahul kept traveling in only white T-shirt even in the cold winter.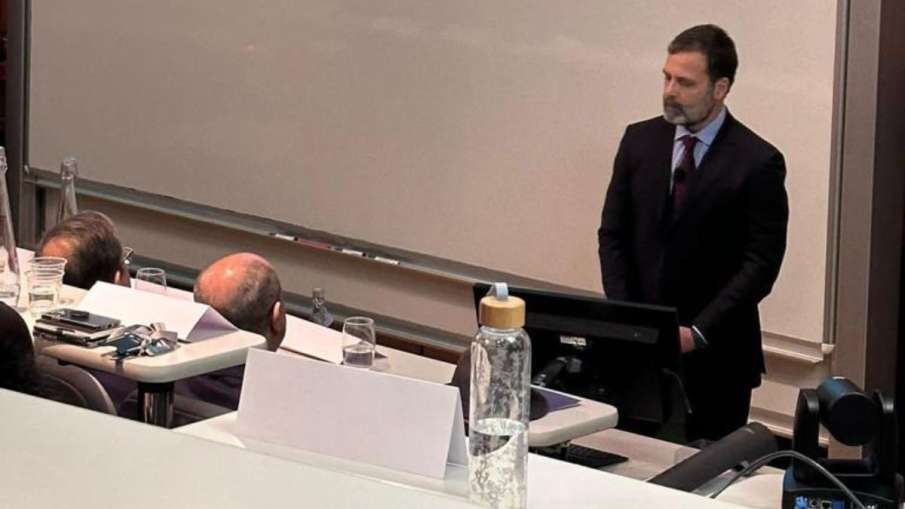 Rahul Gandhi will give lecture at Cambridge University
Rahul Gandhi's lecture at Cambridge University
Rahul Gandhi will give a lecture at Cambridge University at the beginning of his UK tour. Rahul Gandhi has also been a student of Cambridge's Business School. Here he will address the students on the topic 'Learning to Listen in the 21st Century'. During this, Rahul will also discuss 'Big Data and Democracy' and 'India China Relations'. Apart from this, the Congress MP will also address the Indian diaspora.
read this also-
After the country, now Rahul Gandhi can open a front abroad, will lecture at Cambridge University, UK
Congress General Conference in Chhattisgarh, Rahul Gandhi again teased 'Adani' raga, said will keep asking questions