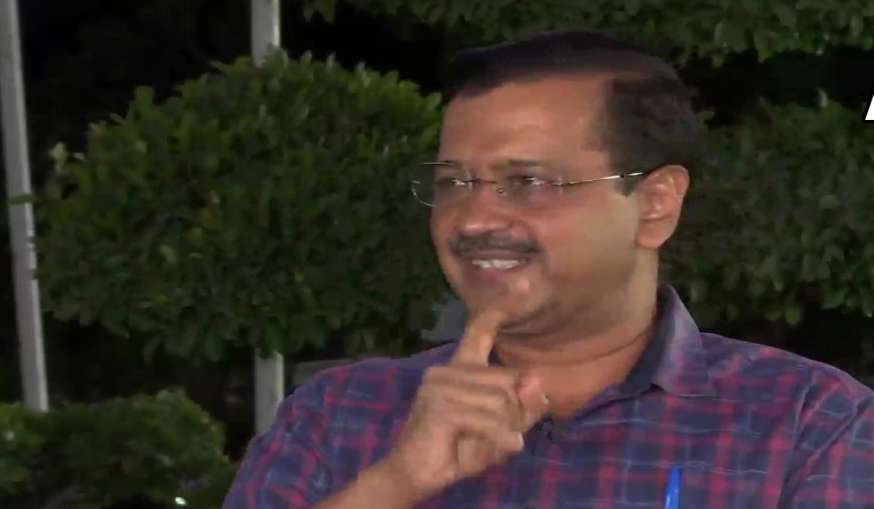 New Delhi: Attacking the BJP and the Centre, Delhi Chief Minister Arvind Kejriwal said that the liquor policy is an excuse, their real aim is to stop our work. He said that if Manish Sisodia joins BJP today, he will be released tomorrow. Kejriwal described Sisodia and Satyendar Jain as great patriots. Kejriwal compared PM Modi to Indira Gandhi and said that like Indira, he is doing excessive taxes.
Work will not stop – Kejriwal
Kejriwal said that there was no scam in the liquor policy. Actually PM wants that the good work being done in Delhi should stop. The best work we have done in education and health sector happened and put both the ministers in jail. I assure that the work will not stop.
AAP's time has come – Kejriwal
Kejriwal said that if Manish Sisodia and Satyendar Jain join BJP, they will be released. They just want to stop AAP, they could not tolerate it when we won in Punjab. You are a storm which they cannot stop. No one can stop him whose time has come and AAP's time has come.
two best ministers arrested
PM arrested our two best ministers, the whole country is proud of both of them, Jain ji gave a new model in health care Mohalla Clinic, the whole world is discussing, Manish Sisodia gave the model of education which America The wife of the President of India had come to see. Liquor scam is just an excuse, they just want to stop us from working. He himself cannot do good deeds. They have governments in MP and Gujarat for many years, but haven't fixed a single school. We want to tell the people of Delhi that we will not let the work stop, we will work at double the speed. Atishi and Saurabh are professional people.
Time has come for Aam Aadmi Party
There is a question, if Satendra Jain and Manish Sisodia had not done a good job, would they have been arrested or not? If Manish and Satendra join BJP today, they will come out of jail tomorrow itself. We spoke to thousands of people, there is anger among the public. After our victory in Punjab, they cannot tolerate it. But can't stop it. Now the time has come for Aam Aadmi Party. These people can't stop us. We understand what is liquor scam. These people say that Manish Sisodia did a scam of 10 thousand crores, but CBI and ED did not get anything. We will go among the public. Once upon a time Indira Gandhi had done too much, now PM has done too much. Now the one above will do the calculation.