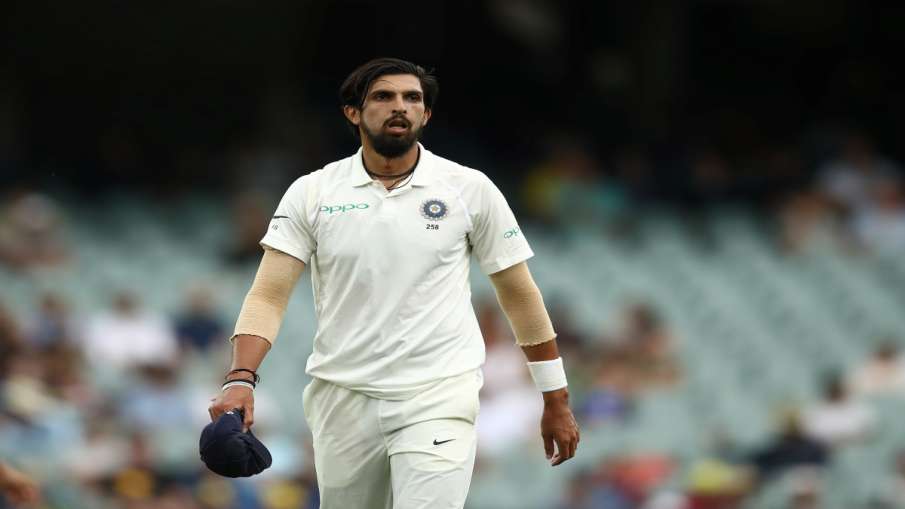 Ishant Sharma has won many matches for Team India on his own. He is the fastest bowler after Kapil Dev to have played the most Test matches. He made his debut against Pakistan in the year 2007, but there was a bad phase in his career. Then Mahendra Singh Dhoni and wife helped to get out of it. Ishant Sharma himself has disclosed this in an interview.
Ishant looted runs
In the year 2013, the Australian team came on India tour to play a series of 7 ODIs. Then India had named the series 3-2. Ishant Sharma told in Cricbuzz's show 'Rise of New India' that the worst phase of my career was the 2013 ODI against Australia in Mohali. In this match, James Faulkner hit four sixes in one over of Ishant, due to which the match went out of India's hands and the Australian team proved victorious. Ishant said that I was very sad. What hurt me the most was that I was the reason behind the team's defeat.
wife supported
Ishant further said that I was dating my wife at that time and I had just spoken to her and I think I cried for almost a month. I used to call him everyday and used to cry on the phone saying that the team lost because of me. Then my wife supported a lot.
Said this for Dhoni
Speaking further, Ishant Sharma told that after the match, Mahendra Singh Dhoni and Shikhar Dhawan came to my room and said that you are playing well, but after that match, it became a perception that I am not a bowler of white ball cricket. . After this, Ishant kept moving in and out of the ODI team. He played the last ODI match for Team India in the year 2016. Ishant Sharma has taken 311 wickets in 105 Test matches, 115 wickets in 80 ODIs and 8 wickets in 14 T20 matches for India.
Read also:
Virat Kohli scored a 'double century', after Sachin-Dhoni achieved this big milestone in Indian cricket history
Rohit made this strong move to win the third Test, got this deadly bowler's entry in Playing 11