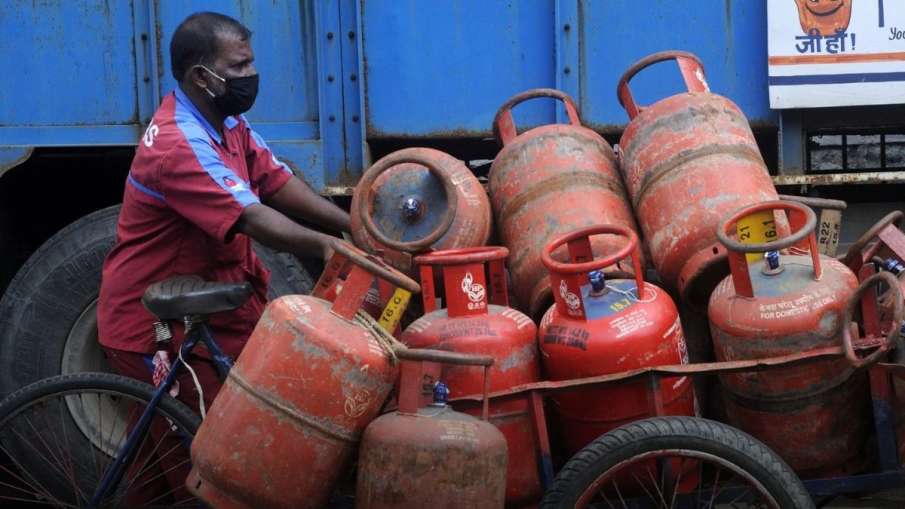 LPG Price Hike: Once again the brunt of inflation has fallen on the general public. LPG prices have increased. This time the price of domestic gas has become expensive by Rs 50. Till now, 14.2 kg domestic gas cylinder was available in Delhi for Rs 1053, which has now become Rs 1103. The price of 19 kg commercial LPG cylinder has been increased by Rs 350.50. With this increase, the cost of a 19 kg commercial cylinder in Delhi will be Rs 2119.50. The new rates have become effective from today. Explain that gas companies update gas prices on the 1st and 16th of every month. There was no change in the price of gas last month.
Domestic gas became expensive in January
The year 2023 started with a shock of inflation. On the very first day of the year 2023, the price of commercial cylinders was increased by Rs 25. After this increase, the price of commercial gas in Delhi was Rs 1769 per cylinder, Rs 1721 per cylinder in Mumbai, Rs 1870 per cylinder in Kolkata, Rs 1917 per cylinder in Chennai. Let us tell you that the new prices of LPG cylinders are not going to directly affect your kitchen budget, but food becomes expensive in restaurants, hotels etc.
How expensive is the cylinder in the year 2022
Let us tell you that the year 2022 has been very explosive regarding gas prices. While the prices of petrol diesel remained under control in the country, gas cylinders continued to become costlier. Talking about the last year, a total increase of Rs 153.5 was registered in the prices of domestic LPG cylinders. The prices of commercial gas had crossed Rs 2000 in the middle of the year. Although there has been no change in the prices of domestic LPG cylinders in the country for a long time. The prices of domestic gas cylinders were last increased on 6 July 2022. During that time the oil companies had increased the rates of domestic cylinders by Rs 50.
read this also: This time there will be adulteration of rules in the colors of Holi, both the pocket and the mind of the general public will be affected.