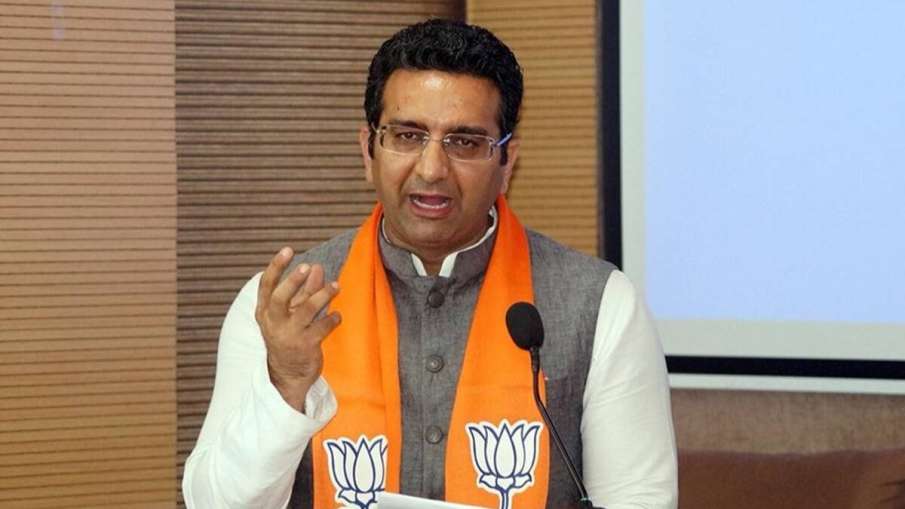 New Delhi: The Bharatiya Janata Party on Wednesday stepped up its attack on Chief Minister Arvind Kejriwal following the resignation of two Delhi government ministers facing corruption charges. BJP said that your cabinet colleagues have resigned, when will you resign? Let us inform that cabinet ministers Manish Sisodia and Satyendar Jain had resigned from the Kejriwal cabinet on Tuesday. Sisodia, who heads 18 out of 33 departments in the Delhi government, was arrested by the CBI on Sunday evening in connection with the Delhi Excise Policy case, while Jain, currently lodged in Tihar Jail, was arrested by the Enforcement Directorate in May last year in a money laundering case. Was.
'Why no date in Sisodia's resignation letter?'
Addressing reporters at the BJP headquarters, the party's national spokesperson Gaurav Bhatia said, "Pawns have taken resignation but the one who got the scam done, on whose instructions the scam took place and the one who conspired the scam, when will Arvind Kejriwal resign?" Bhatia also hit out at Kejriwal over Sisodia's resignation, saying it was vague and raised many questions. He said, "Manish Sisodia's resignation letter raises very pertinent questions as there is no date in it. Is it because Arvind Kejriwal, mastermind of the excise policy scam, has once again played with the Constitution? The coming to the fore of this letter reveals a lot about his modus operandi.
Kailash Gehlot should also resign – BJP
The BJP spokesperson said Kejriwal is the head of the cabinet and the Council of Ministers and "is in a position to influence the ongoing investigation in which his involvement is clear". Bhatia has also demanded that Kailash Gehlot should also resign as a minister as he was part of the group of ministers of the Delhi government that approved the liquor policy. Let us inform that Manish Sisodia, Satyendar Jain and Kailash Gehlot were three ministers in the group of ministers.