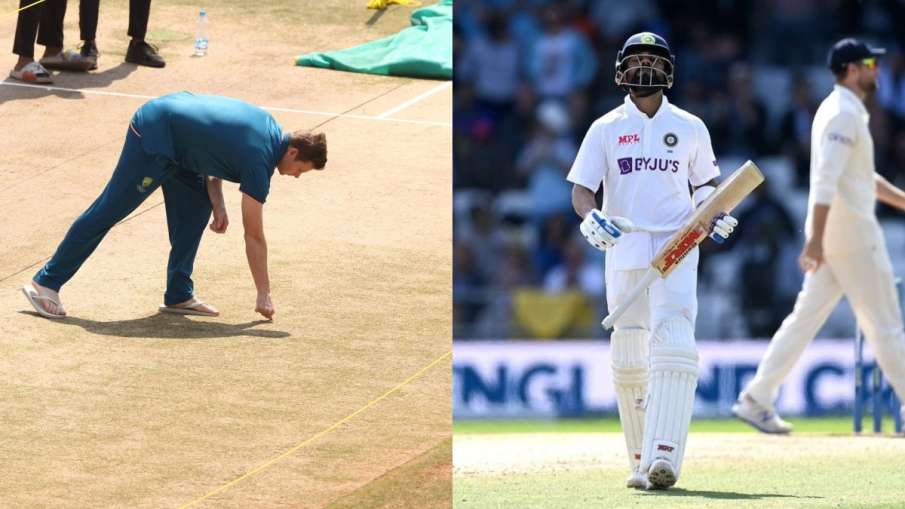 The third match of the Border Gavaskar Trophy is being played between India and Australia. This match is taking place at Holkar Stadium in Indore. Team India is ahead 2-0 after winning the first two Test matches. But the story completely changed in the third test. Team India, batting first, got all out for just 109 runs. At the same time, by the end of the day, the Australian team also lost four wickets. The pitch turned so much from the very first session itself that it was difficult for the batsmen to stand still. And now BCCI may have to bear the brunt of this.
Argument over the pitch
The ball started taking turn from the start on the Holkar Stadium pitch, rekindling the debate about the under-prepared pitches being made in India in the ongoing series against Australia. ICC (International Cricket Council) match referee Chris Broad is sure to take cognizance of the poor nature of the pitch and after giving 'average' ratings to the Nagpur and Delhi pitches, the ongoing Test match could get a 'below average' rating.
The match will end in three days
All teams want their favorite conditions on home soil but to what extent should the home ground advantage go? Another Test is set to end within three days. Is it good for sports? The announcement of shifting the match from Dharamshala was made two weeks in advance, so did the curators get enough time to prepare the pitch? Could the BCCI (Cricket Board of India) have done better in a last minute change? All these questions need to be answered.
The number of spectators has been good in all the matches of the series so far, but if the problem of standards of stadium pitches is not resolved, will these fans come to watch the match? Former Indian captain Dilip Vengsarkar believes that the practice of playing Tests within three days in India makes a mockery of Test cricket.
Veterans also complain about the pitch
Criticizing the Indore pitch, great Australian cricketer Matthew Hayden said, "In no way should spinners come for bowling from the sixth over itself." That's why I don't like pitches like this. The pitch shouldn't be so low and turn-taking from day one. It doesn't matter whether Australia wins this Test or India. These pitches are not good for Test cricket. ,