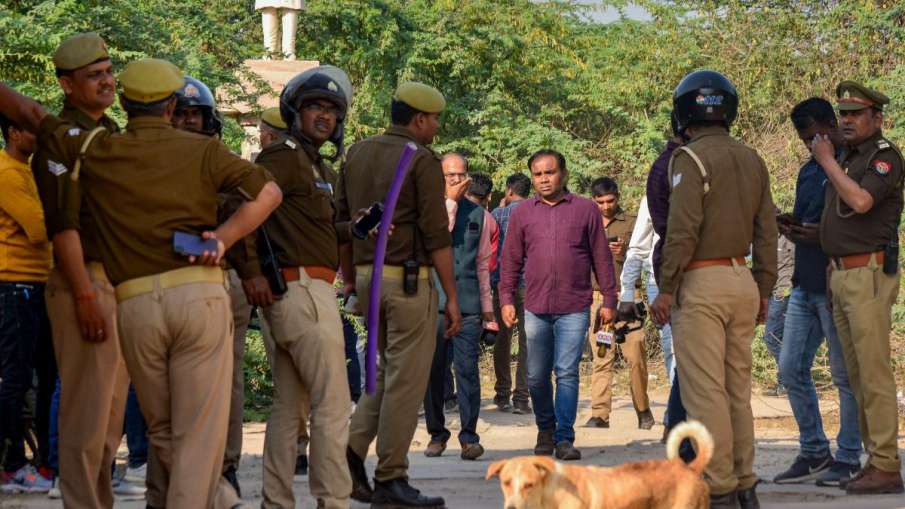 Lucknow: There have been many important revelations in the investigation of the Uttar Pradesh Police in the Prayagraj shootout case of Uttar Pradesh. According to reports, the administration is now preparing to clamp down on mafia Atiq Ahmed. The UP police will interrogate Atiq Ahmed, who is lodged in Gujarat's Sabarmati Jail. Meanwhile, after interrogating the conspirator of the shootout, Sadaqat Khan, the police raided Atiq's Lucknow flat and seized two of his cars.
'UP government is preparing for bulldozer action'
Security agencies are also conducting searches along the Indo-Nepal border with photographs of the accused. Prayagraj administration is extracting the details of the property of the accused. According to sources, the UP government is now also preparing for bulldozer action. It is being claimed that Atik's order came from Gujarat's Sabarmati Jail in the Umesh Pal murder case. To execute the incident, a meeting and planning took place with Ashraf in Bareilly jail and the names of the shooters were finalised.
Conspiracy hatched in room number 26 of Muslim hostel
In room number 36 of Prayagraj's Muslim hostel, advocate Sadaqat Khan conspired to execute the shootout plan. After this, on February 24, Umesh Pal was murdered in Dhumanganj, Prayagraj. This incident has shaken the entire UP. While the shootout was going on on the road of Dhumanganj, a woman got down from a black car and was captured in CCTV making a video of the shootout. The UP police is trying to identify the woman who could be an important eyewitness to the shootout.
7 important characters came to the fore in the murder
In the Dhoomanganj shootout, along with 3 locations, the roles of 7 characters who had arrived with bombs, guns and other weapons to kill Umesh Pal have also been revealed. The first character of the shootout is Atiq's son Asad, who is firing with a pistol in his hand. The second character is Guddu Muslim who is seen throwing bombs in film style. Atiq Guddu works for land grab and extortion. The third character is Ghulam who was waiting inside a shop and starts firing as soon as Umesh Pal's car approaches.
A 'mystery man' was also involved in the incident
The fourth character who is involved in the crime is Shabir, who is firing indiscriminately with a rifle. The fifth character of the shootout was Arbaaz, who was killed in an encounter by the police on Monday. Arbaaz was driving a used white Creta vehicle on the day of the incident. The sixth character is Sadaqat Khan who did the planning in the Muslim hostel and is said to have made a video call to Atiq in jail during the planning. The 7th character of the shootout is a mystery man whose identity is yet to be ascertained.