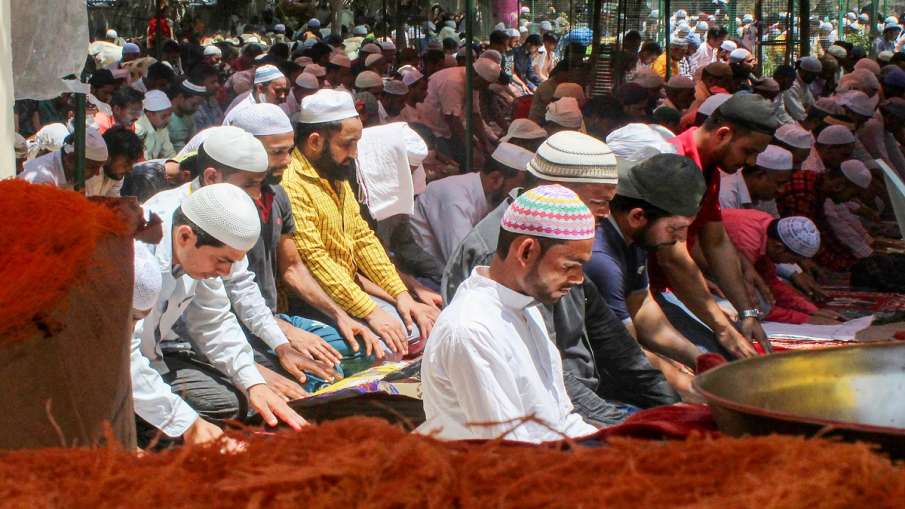 New Delhi: Before the biggest riot of 2024, the election bugle has been sounded in 9 states in 2023. Results of 3 states will also come after 48 hours but the agenda of Modi's enemies is clear. This narrative is being set again and again that Prime Minister Narendra Modi is the biggest enemy of Muslims, for this the plan of hate speech is also fully prepared. The name Muslim is written in capital letters in everyone's script. Once again the graves against Hindu-Hindutva and nationalism are being uprooted, the future plan is being prepared from the subjects that have become history.
How many Muslims in India?
Total Muslim-14.23%
Upper caste Muslim – 15%
Pasmanda Muslim-85%
The opponent is relying on 14% to defeat PM Modi. owaisi Be it Ajmal, Vridan Karat or Madani, all are busy setting anti-Modi narrative in the minds of Muslims. As 2024 is coming closer, the noise of Muslims and Muslims is increasing everywhere. Everyone's target is common, Muslims are being instigated in the name of Modi. To provoke the Muslims, the dead are being uprooted. Hindu-Hindutva is being attacked so that the biggest leader of Muslims can be made.
Muslim majority Lok Sabha seat
92 Muslim majority seats
2014 – BJP won 41 seats
2019-BJP won 45 seats
Suddenly Muslim There is a flood of words. Every opposition party is trying to capitalize on this Muslim name. Everyone from Maulana to the political family has become active and is trying to sail through this word only. Will make you pay attention to the 5 statements of the recent times, in which all the veteran Muslims speaking are chanting. All of them have suddenly started seeing democracy in danger, for which everyone has only one solution – 'Modi Hatao, Save the Constitution', though the platforms are different but the agenda is only one – how Modi government will be removed.
Maulana Arshad Madani- The first incident is from Patna. Two days back, Maulana Arshad reached Madni in the Jamiat session here. A few days ago, for Madani Sahab, who used to tell Om and Allah as one, there is now a threat to secularism. Babri Masjid has now become a thing of the past. On the decision of the court, a grand temple is being built in Ayodhya, but Arshad Madani sees the constitution in danger. Madani said that the Muslim side was successful on the Babri issue but still the temple was built.
Manoj Jha- RJD MP Manoj Jha sees future in Tukde Tukde gang leaders. In his eyes, Umar Khalid is a symbol of youth and students.
Vrinda Karat- 3 years have passed since the Delhi riots. The anniversary of these riots was celebrated in Delhi, on which Left leader Vrinda Karat reached in a program organized. He also gave air to Muslim politics and said that before 2024 another movement is needed.
Asaduddin Owaisi- Owaisi has already been claiming to be the biggest supporter of Muslims. In the two-day session in Mumbai, he again chanted the Muslim melody. Owaisi said that ever since Modi became the Prime Minister, Muslims are being targeted in the name of mob lynching, love jihad, religious conversion. Junaid-Nasir were burnt, Pehlu Khan, Akhlaq, Akbar were killed. Why Nawab Malik doesn't get bail, Azam Khan's political career is ruined and riverfront scamsters don't go to jail. If you are so secular, then tell why so few Muslims come to India's Parliament after winning.
AIUDF Chief Maulana Badruddin Ajmal The agenda of AAP is also Muslims who believe that Muslims will rule India in future.
It is slowly becoming clear on which pitch Modi's opponents will play in the semi-finals of 2023 and the final battle of 2024. To defeat Modi, the opponents are supporting 14% and all are busy setting a narrative. Everyone's script is also the same, in comparison to Modi's development, he will give air to Hindu Muslim, religion-caste politics.