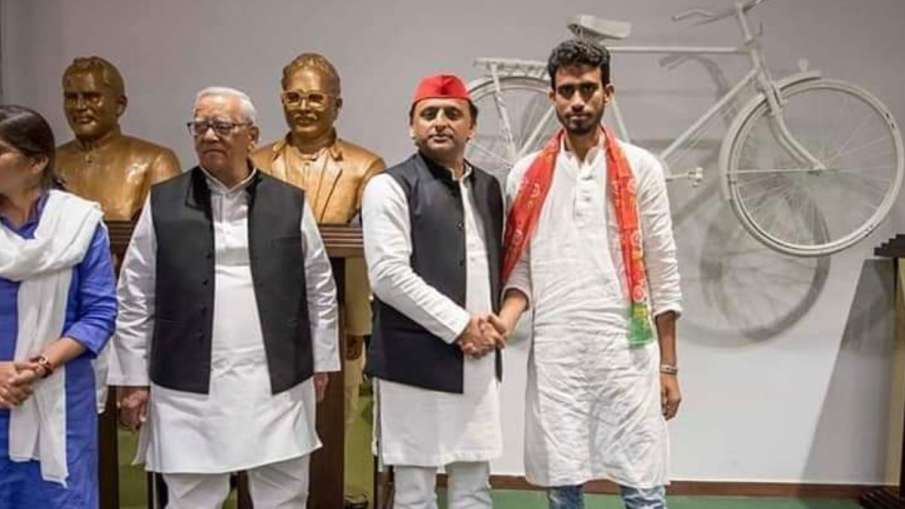 Prayagraj: A big news has come out in the Umesh Pal murder case in Prayagraj, Uttar Pradesh. The Samajwadi Party connection of Sadakat Khan, the accused arrested in this case, is coming to the fore. Actually, in a picture, Samajwadi Party supremo Akhilesh Yadav and the accused Sadakat Khan, who was arrested from the Muslim hostel, are seen shaking hands. Akhilesh Yadav can come under target of the Bharatiya Janata Party after this picture comes to the fore. Let us inform that during the debate in the House, Akhilesh had raised questions on law and order in the state by quoting the Umesh Pal murder case. As soon as Akhilesh's picture with the accused Sadakat went viral, SP's clarification on this issue also came.
Sadaqat Khan lived in Muslim hostel
Please tell that in connection with the Umesh Pal murder case, the police has arrested LLB student Sadakat Khan. Sadakat Khan, a resident of Ghazipur district of the province, lived in a Muslim hostel. According to the police, the conspiracy to kill Umesh Pal was hatched in this hostel. Sadaqat tried to run away after seeing the police, but in the meantime got injured after hitting the divider. In this case, the police has declared a reward on all the accused and its 10 teams are continuously raiding while some people have also been detained.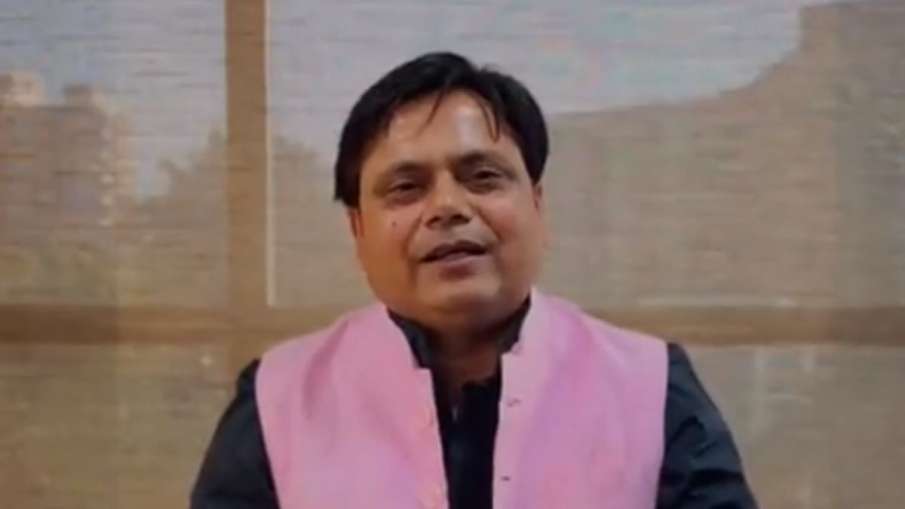 Samajwadi Party spokesperson Fakhrul Hasan.
An accused was killed on Monday
Arbaaz, one of the accused involved in Friday's murder of Umesh Pal, was killed in an encounter with the police on Monday. Police had received information that some suspicious people were in Nehru Park area under Police Station Dhumanganj. On this information, when the police team reached there, these people opened fire on the police team. During this, 25-year-old Arbaz, who was carrying a prize of Rs 25,000, was injured by a bullet and was taken to the hospital for treatment, where the doctors declared him brought dead. In this encounter, SHO Rajesh Kumar Maurya of Dhumanganj police station got injured in his arm and is undergoing treatment.
'Don't talk here and there, tell me that…'
As soon as the picture of Sadaqat with Akhilesh surfaced, the Samajwadi Party's clarification on this issue also came to the fore. Party spokesperson Fakhrul Hasan said in a statement, "You don't talk here and there, tell me why the convoy was looted, I don't have any grudge against the people, it's a question of Tiri Rahbari." In the era of social networking sites, you want to divert from issues by showing selfies and photos. The law and order situation in Uttar Pradesh is in shambles. In film style, the killing is being done by firing bombs and bullets. Bharatiya Janata Party should work on law and order of Uttar Pradesh instead of photo politics.