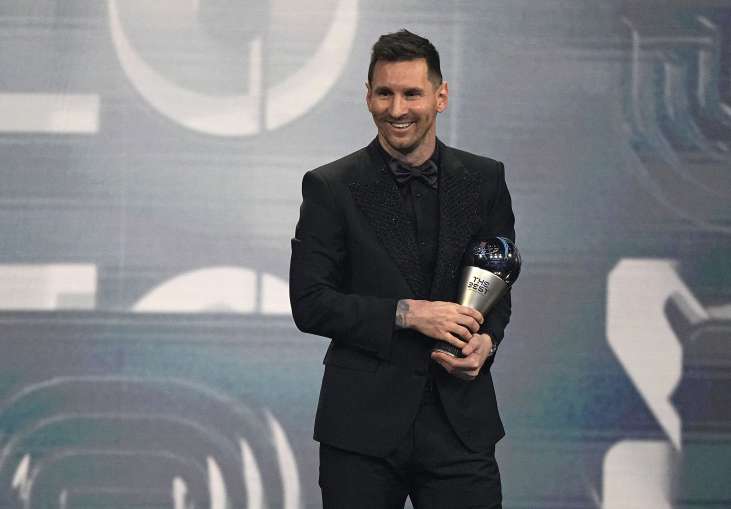 Lionel Messi is counted among the best footballers in the world. His fans are all over the world and Messi is called the magician of football. Last, under his captaincy, Argentina won the FIFA World Cup 2022 title on its own. Has now won the FIFA Best Men's Player 2023 award. He has left behind veteran footballers to win the award.
won this big award
Lionel Messi has been voted the best male player of the year 2022 by FIFA. He has been in excellent form for some time now. Messi's Paris Saint Germain (PSG) teammate Kylian Mbappe and Real Madrid captain Karim Benzema were also nominated for this award, but Messi won the award by beating everyone.
messi did amazing
Lionel Messi has won the most Ballon d'Or titles. He has won in 2009, 2010, 2011, 2012, 2015, 2019 and in the year 2021. Messi said after winning the award that it was amazing. It has been a tremendous year and it is an honor for me to be here and to win this award. I wouldn't be here without my friends. I achieved the dream that I had been hoping for for so long. Very few people can achieve this and I have been fortunate enough to do so.
Brought the World Cup to Argentina
In the year 2022, the final of the FIFA World Cup, Argentina defeated France in the penalty shootout and captured the trophy. Messi performed brilliantly in the FIFA World Cup. He scored 7 goals in the tournament and made Argentina champion for the third time. Messi received the Golden Ball Award for his best performance. His PSG teammate, Kylian Mbappe scored a hat-trick in the final.