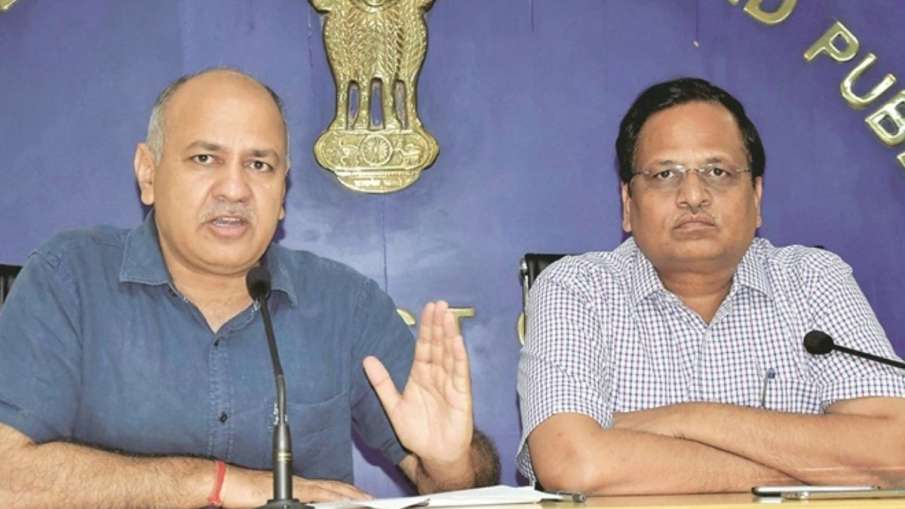 New Delhi: Deputy Chief Ministers Manish Sisodia and Satyendar Jain have resigned as ministers in the Delhi government. Both the ministers are currently in the custody of the investigating agencies, after which there was pressure on both of them to resign. Please inform that Manish Sisodia has been arrested by the CBI in the Delhi liquor scam on Sunday itself. On the other hand, Satyendar Jain is lodged in Tihar Jail for the last several months in the chit fund scam. He was arrested by ED.
Sisodia was handling 18 ministries in the government
Chief Minister Arvind Kejriwal has accepted the resignations of both. Let us inform that Manish Sisodia was handling 18 out of total 33 ministries of the Delhi Government, out of which Finance Ministry, Home Ministry, Excise and PWD were the chiefs. Along with this, Satyendar Jain was handling the health department before the arrest, but after the arrest, Manish Sisodia was also looking after the work of this department. Jain was currently a minister without any ministry.
No new minister will be made now – sources
At the same time, according to sources, news has come that at present no new minister will be made in the government. Departments will be distributed among the existing ministers only. According to sources, some departments of Manish Sisodia's ministries will be given to Kailash Gehlot and some departments to Rajkumar Anand.
CBI arrested Sisodia on Sunday
Let us inform that Delhi's Deputy Chief Minister Manish Sisodia was called for questioning by the CBI on Sunday. Where he was arrested after about 8 hours of questioning. After this, the CBI produced him in Rouse Avenue Court on Monday, where the court sent him to 5-day remand. After this, a petition was filed in the Supreme Court today against this decision.
read this also –
Manish Sisodia got disappointed even from the Supreme Court, the court said – 'Why did you come here directly?'