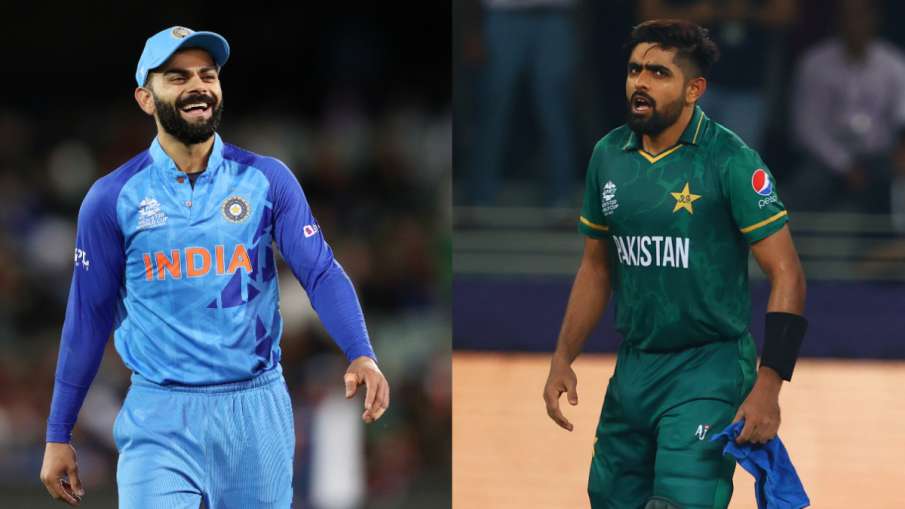 Virat vs Babar: In the world of cricket, every country has been comparing its best batsmen with Virat Kohli. Virat Kohli has surprised everyone with his batting over the years. Everyday people keep comparing Pakistan captain Babar Azam with Virat Kohli. But he also knows very well that it is very difficult to find a batsman like Virat Kohli in the whole world right now. Even Babar Azam cannot match Virat. Now former team player Afridi has also given his opinion about whether Virat Kohli is better or Babar Azam?
what did afridi say
Former Pakistan cricket team all-rounder Shahid Apridi said during a cricket show that I have no doubt that he is the No. 1 batsman in the world at the moment. But what stops him from reaching the level where batsmen like Virat Kohli or AB de Villiers are, is finishing. Babar Azam has not proved himself as a match winner. Let us tell you that during the matches being played in PSL, a lot of questions are being asked about Babar Azam's batting. He is not able to finish the match for the team.
Your own partner exposed
During the cricket show Shahid Afridi was talking all these things, on that show a fellow player of his own team agreed that no bowler is afraid of Babar Azam. Pakistan cricket team opener Imam-ul-Haq was also a part of that show. He agreed that Babar Azam is left behind somewhere. When it comes to dominating the bowler in front.
Imam-ul-Haq said that we discuss these things during the team meeting that you are not able to dominate. He also said that Babar Azam should finish the match now and bowlers should also have a fear for him which is with Virat Kohli. Imam-ul-Haq clearly said that Babar Azam needs to work on his strike rate.