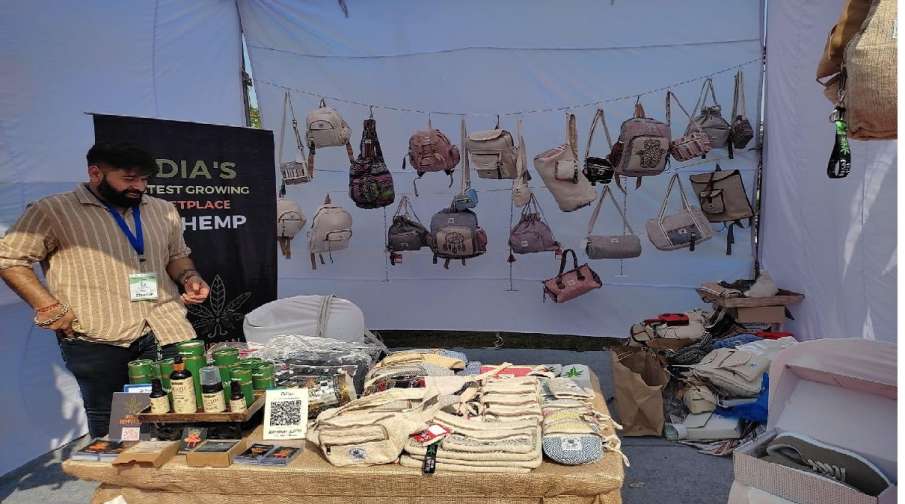 generate employment in the country Startups are playing a key role in doing this. In this series, IIM Kashipur organized the Annual Entrepreneurship Summit supported by the Ministry of Agriculture and Farmers Welfare, Government of India. In this, 15 agri startups of the country succeeded in getting funding of Rs 5 crore. Hosted more than 100 startups and about 20 investors from across the country and state in this event. National Business Plan Pitching Competition, Investors Meet, Krishi Mela and Entrepreneurs Conclave were organized in a three-day program under Utishtha 2023.
Founders from agri startups from across the country presented their business ideas to investors and industry experts. Several startups came up with brilliant ideas such as a clothing range made from bamboo fibre, interior design accessories made from cow dung, a crockery range made from bamboo, a range of toys made from wood waste, spraying pesticides in agricultural fields A drone for honey-coated dry fruits, organic fertilizers, health products, handicrafts and hand-woven items, as well as immunity boosters made from farm produce, incense sticks made from recycled flowers, etc.
Professor Kulbhushan Baluni, Director, IIM Kashipur said, IIM Kashipur's FIED platform has rightfully reached the level of 'Excellence'. We are bringing socio-economic change in home state by promoting entrepreneurship with the support of state and central government. The FIED team has incubated over 140 startups and out of these, over 40 startups have raised over INR 3.2 billion in funding. These startups have also created direct employment of more than 1200 and benefited more than five lakh farmers. We have identified the right talent of entrepreneurs and provided them full support to climb the ladder of success.