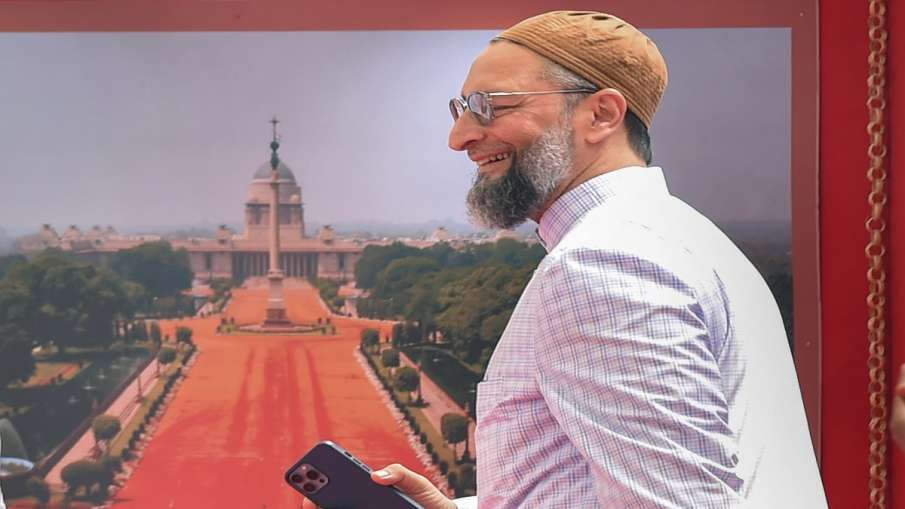 New Delhi: In the battle of 2024, AIMIM Chief Asaduddin Owaisi is now openly playing the game of Hindu Muslim. After the party convention, Owaisi held a rally in which Prime Minister Narendra Modi was the number one target. Owaisi said, those who demand Hindu nation are enemies of the country. He wants to destroy the constitution. There is no one religion in this country. The demand for Hindu Rashtra is directly targeting secularism and freedom. This is very wrong, the Prime Minister should stop it immediately. On the other hand, while attacking Amit Shah on the pretext of Amritpal, Owaisi said, who is this Amrit and why is Amit silent till now. Why are we not learning a lesson from Indira Gandhi? The kind of statements that are coming out, if any Muslim would have given such a statement, everyone would have followed him.
Owaisi is uniting Muslims
owaisi Said, those who are Hindu people didn't vote for Modi. About 40% of the Hindu community voted for Modi. They all like Modi. There is all the representation in the parliament, so why is the Muslim community behind, why are the people of the Dalit community in jail, why is this community out of school, why are there fewer graduates from this community, because Muslims do not have political leadership to raise their issues. Could That's why there is no harm in it, it will only strengthen democracy.
Will Owaisi become the Prime Minister?
On the question whether he will become the Prime Minister, Owaisi said, "My aim in life is not to become the Prime Minister. As long as Allah keeps me alive, my only aim is to become political leader of minority, Christian, Dalit, tribal society. They should also get representation so that they too can progress, so that their dreams can also be fulfilled. This is the purpose of my life. The purpose of my life is not to roam around with a minister, sentry or red light.
Where will you fight in the 2024 Lok Sabha elections?
Owaisi said, we HyderabadWill contest the Lok Sabha elections on Aurangabad, Kishanganj and other seats. It is too early to say how many seats will be contested in total. On the other hand, on joining the non-BJP United Front, he said, I have always been saying that if you want to form an alliance, then talk but no one talks. These people want the Muslims to remain subdued in front of them, becoming deaf and dumb.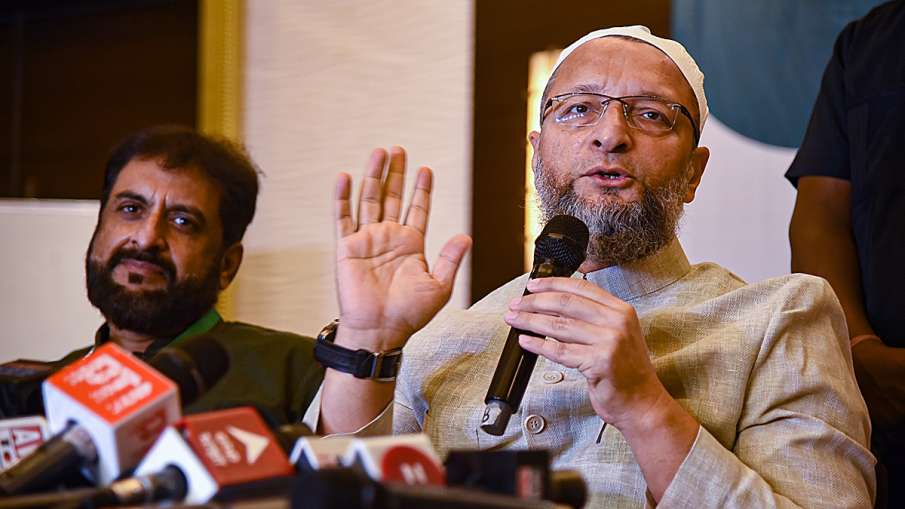 Asaduddin Owaisi
'Modi banished Muslims from politics'
Continuing the attack on Modi, Owaisi further said, BJP does not need the votes of Muslims. Ever since Modi became the PM, he has banished Muslims from politics and now other political parties are also following his footsteps. You all are following the path of BJP. BJP and other so-called secular parties are competing to prove themselves as the biggest Hindutva. I do not understand one thing whether the election is done only from Muslims. Is the election not done from Thakur, Brahmin, Baniya, Kurmi, Reddy, Kamma, Velma. Is the election only for Muslims? Give only carrot pungi to the Muslims. You cheat by taking the votes of Muslims.
'Attacks on Muslims increased after Modi became PM'
Owaisi said that ever since Modi became the Prime Minister, Muslims are being targeted in the name of mob lynching, love jihad, religious conversion. Junaid-Nasir were burnt, Pehlu Khan, Akhlaq, Akbar were killed. Why Nawab Malik doesn't get bail, Azam Khan's political career is ruined and riverfront scamsters don't go to jail. If you are so secular, then tell why so few Muslims come to India's Parliament after winning. Suppose we are bad, if you are good then come and answer these questions.