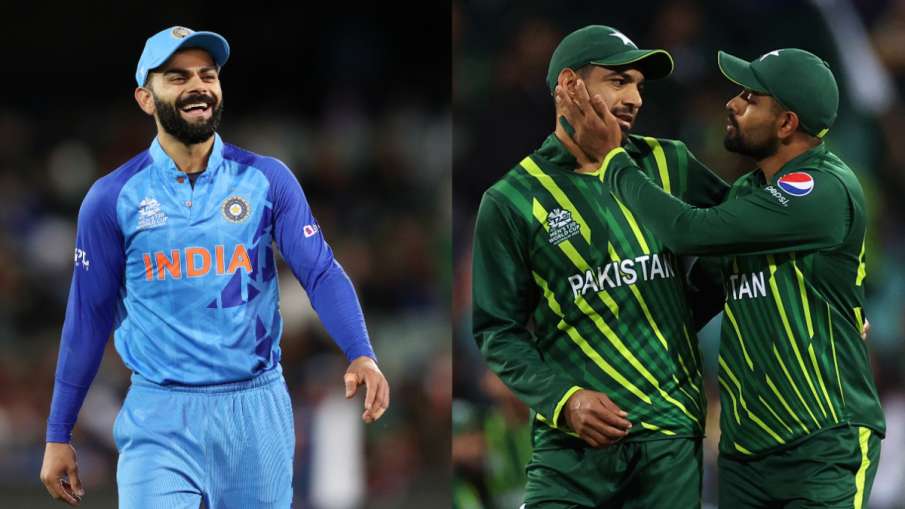 The eighth season of PSL is being played. During this, Pakistan's fast bowler Haris Rauf has said such a thing that it is clear that he is still haunted by those two sixes of Virat Kohli in the T20 World Cup, due to which Pakistan had to face defeat. Haris Rauf is playing for the Lahore Qalandar team in the PSL being played this year. In PSL, a match was played between Lahore Qalandar and Peshawar Zalmi on Sunday. Haris Rauf could not take the wicket of Babar Azam in this high voltage match. After this match, a video of the conversation between the two players is going viral on social media.
what happened between the two players
Actually, after the match was over on Sunday, Babar Azam and Haris Rauf were talking among themselves. Haris Rauf told Babar in Punjabi that only you and Virat Kohli are left whom I could not get out. After this Babar Azam told him that you had dismissed me during the practice session, why don't you add him. On this, Haris Rauf replied that I want your wicket in the match.
From these words of Haris Rauf, it seems that taking the wicket of Virat Kohli has become like a dream for him and even if it is so, taking wickets of players like Virat Kohli is the dream of good bowlers. In the T20 World Cup played last year, Virat Kohli overturned the match by hitting two consecutive sixes in the last two balls of Haris Rauf's over. Those two sixes of Virat Kohli are still haunting Haris Rauf. Virat Kohli played an unbeaten inning of 82 runs in 53 balls in this match. Virat Kohli was also adjudged Player of the Match for his innings.
Discussion of these two sixes all over Pakistan
Virat Kohli's two sixes against Haris Rauf are still discussed today. A few days back, during a TV show, Haris Rauf talked about these two sixes. It has been more than six months since the World Cup, but even today those two sixes are haunting Pakistan. The next match between India and Pakistan will now be played during the Asia Cup only. It will be interesting to see the fight between Haris Rauf and Virat Kohli in this match.
read this also