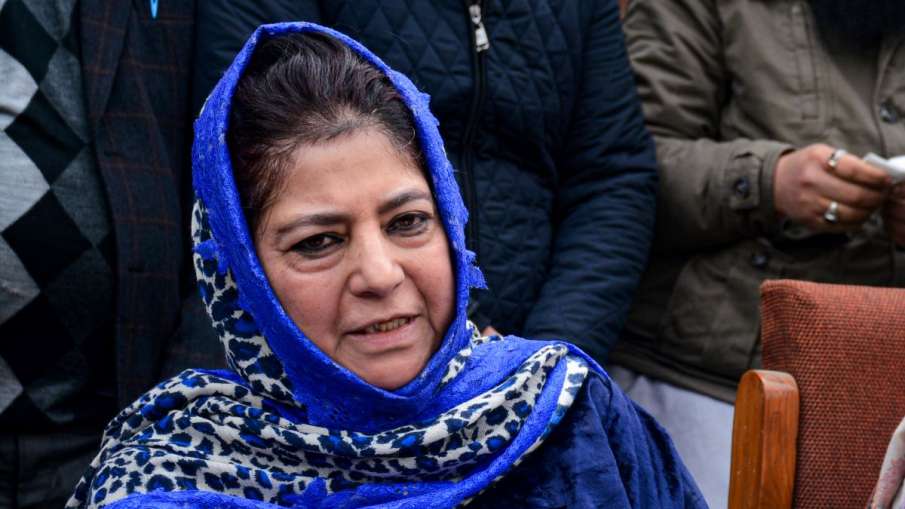 Srinagar: Peoples Democratic Party (PDP) president Mehbooba Mufti on Monday said that Kashmiri Muslims are ashamed of the killing of a Kashmiri Pandit. Along with this, Mufti targeted the government for claiming that normalcy has been restored in Jammu and Kashmir. Sanjay Sharma (40), who worked as an ATM guard, was shot at by terrorists barely 100 meters from his residence in Achan area of ​​Pulwama district around 11 am on Sunday. Sharma was taken to the hospital with the help of passersby but he succumbed to his injuries.
Kashmiri Muslims are ashamed of Sharma's murder – Mufti
After visiting Sharma's residence in Pulwama, Mufti said, "The government claims to have ended terrorism. If so, who killed them? What is the government doing?" Mufti, former chief minister of Jammu and Kashmir, said Kashmiri Muslims are ashamed of Sharma's killing. "We are the same people who put everything at stake to protect Kashmiri Pandits, Hindus and Sikhs living in the Valley in 1947 when the subcontinent was grappling with communal riots," he said.
Kashmiri Muslims are trapped – Mufti
The PDP chief said that Kashmiri Muslims are helpless today. He said, "Today, Kashmiri Muslims are trapped. On one side there are excesses of the government and thousands of youths have been put in jails in the name of ending terrorism. On the other hand, houses have been sealed, NIA and ED raids are being conducted." Mufti said Sharma is survived by his wife and three children. He said, "The government should give a job to his wife."