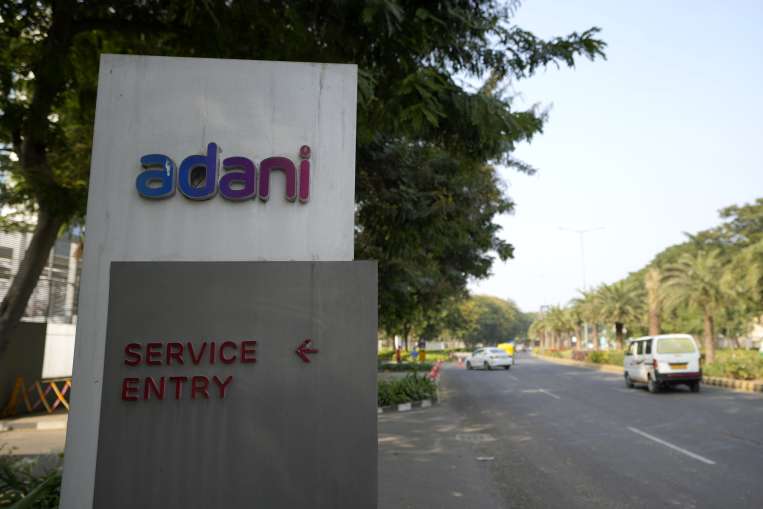 Adani Group Shares of nine out of ten listed companies ended in losses on Monday. Shares of group flagship company Adani Enterprises plunged up to 9 per cent due to investor indifference. This decline means that since the January 24 report of Hindenburg Research, all Adani group companies have incurred a total loss of Rs 12,37,891.56 crore. Hindenburg accused the Adani group of financial fraud and manipulation of share prices. The combined market capitalization value of the Adani group now stands at Rs 6.81 lakh crore, from Rs 19.19 lakh crore as on January 24. That is, the market cap of Adani group companies has decreased by 12.38 lakh crores.
Adani Enterprises declined the most
Group companies declined further on Monday. During this period, the share price of Adani Enterprises fell 9.17 per cent to Rs 1,194.20 on BSE. At one point during the trading, it had registered a decline of 11.99 percent. Shares of Adani Total Gas and Adani Wilmar declined by five per cent each. Adani Transmission declined 4.99 per cent, Adani Green Energy 4.99 per cent, NDTV 4.98 per cent, Adani Power 4.97 per cent, Ambuja Cements 4.50 per cent and ACC 1.95 per cent.
Only Adani Ports closed in green mark
Adani Ports & SEZ, the only Adani group company, ended with gains at the end of trading. Its lead too was only 0.55 percent. On Monday, the BSE Sensex closed at 59,288.35, down 175.58 points or 0.30 per cent. The stock market has registered a decline for the seventh consecutive day. The Sensex has fallen 2,031.16 points or 3.31 per cent since February 16.