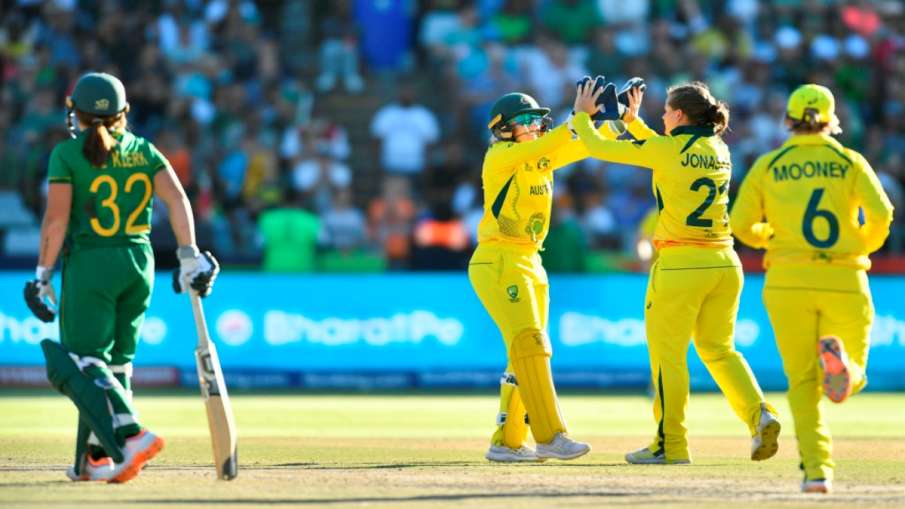 The Women's T20 World Cup 2023 title was won by the Australia women's cricket team by defeating South Africa by 19 runs. The bowlers and batsmen of the Australian team showed an amazing game. Now ICC has selected the best playing XI of T20 World Cup 2023. In this, four women players from Australia, three from South Africa, one player each from England, India and West Indies have got a place. At the same time, not a single Pakistani player has been included.
Four Australian players got place
Australian woman Alyssa Healy showed amazing game in T20 World Cup 2023. He scored 189 runs with the bat. Apart from this, he also made four victims while wicketkeeping. Apart from them, Australia's Ash Gardner, Darcy Brown and Megan Schutt have got a place. Gardner performed brilliantly throughout the tournament, scoring 110 runs and taking 10 wickets. At the same time, Brown took 7 wickets and Schutt took 10 wickets.
This Indian got a chance
Only wicket-keeper batsman Richa Ghosh has got a place from India. He performed amazingly in T20 World Cup 2023 for India. It was because of him that the Indian team managed to make it to the semi-finals. He scored 136 runs in the entire tournament for India.
Open luck of these players too
The South African women's cricket team performed brilliantly in the tournament and made it to the semi-finals. For this reason, three players from South Africa have got a place. These include Tanjamin Brits, Laura Wolvaardt and Shabnim Ismail. Britus scored 186 runs in T20 World Cup 2023 with the bat.
Nat Savior of England scored 216 runs in T20 World Cup 2023. Due to his brilliant innings, the England team was able to reach the semi-finals. He has also been selected as the captain of the Best Playing XI selected by the ICC. At the same time, Karishma Ramhark of West Indies and Sophie Ecclestone of England have also got a chance.
Best playing XI selected by ICC:
Nat Xavier Brunt (c), Alyssa Healy, Ash Gardner, D'Arcy Brown, Megan Schutt, Richa Ghosh, Tanjamin Brits, Laura Wolvaardt, Shabnim Ismail, Karishma Ramhark and Sophie Ecclestone