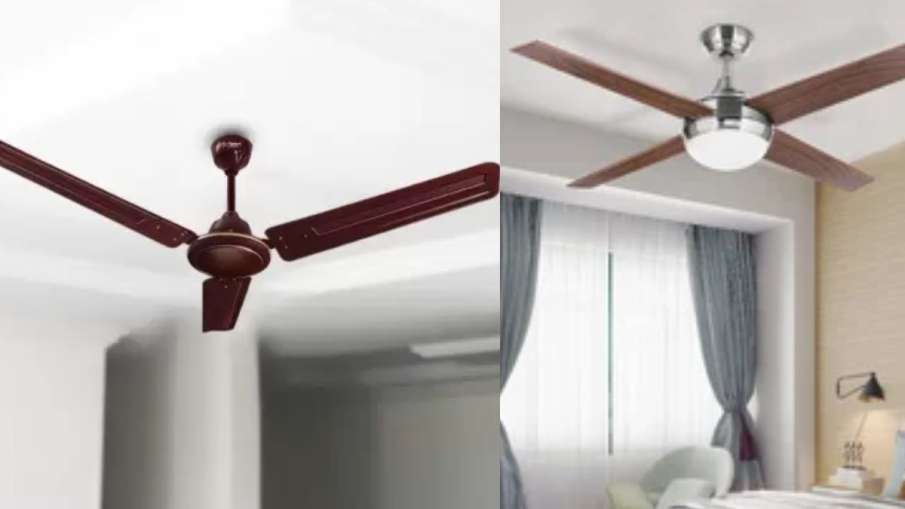 Cheapest Fan in Flipkart Sale: The summer season has started and now people have again started repairing the cooler, fridge and fan of their house. A fan is an essential item in the summer season. Now that the summer has come, some people will also buy fans or coolers. As the heat increases, looking at the demand for coolers, ACs and fans, their prices also increase. But if you are still looking for a good fan in a low budget, then you have the best chance now.
E-commerce websites Amazon and Flipkart are currently offering huge discounts on fans of some brands. These fans are definitely cheap in price but their air is going to be fast. Electronic sale is currently going on in Filpkart, in which you will get to see up to 70 percent discount on TV, fridge, cooler, AC and fan. Let us tell you about some great offers available in fans….
Longway Creta P1: In this ceiling fan, you get to see Blade Sweep 1200mm, along with this it also gets an air flow of 8000 cfm. It has 3 blades with ultra high speed. If you do not like fan with too much design then this will be perfect for you. It has a 14-pole motor. A discount of 54 percent is being given on it in Flipkart. If you want to have it then hurry up or else it may be sold out.
Zigma Breeze Turbo Fan : It is being sold from Flipkart with more than 55 percent discount. After a huge discount, you will get this fan for less than Rs.1000. Let us tell you that in this ceiling fan you get 4 big blades instead of 3 which provide good air in the room. Along with this, it also reduces power consumption by up to 30 percent.
BAJAJ Archean: This ceiling fan has 3 blades of 1200mm. It cools the room instantly as soon as it is on. In this, with 210 cubic meters per minute of air up to 380 RPM, it maintains an even flow of air throughout the room. It comes in White color and in this, customers also get 2 years warranty. You will get this ceiling fan for less than one and a half thousand with 25 percent discount.
Also read- One Recharge 4 Connections: Now many people's phones will run in a single recharge, Jio is giving Dhansu offer
Also read- MWC 2023: Xiaomi 13 Pro launched in India, it has three 50 MP cameras and 120W fast charging, features will blow your senses