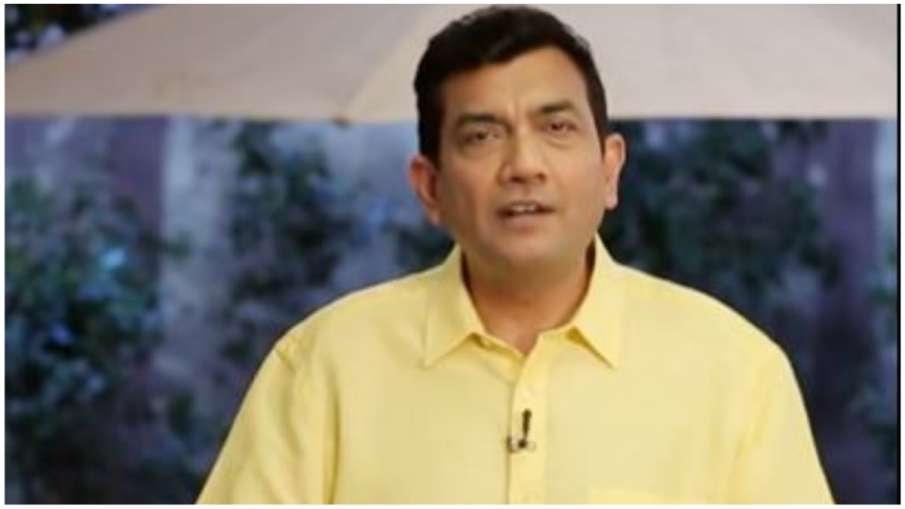 A tweet made by famous chef Sanjeev Kapoor is becoming very viral on social media. Something happened while traveling from Nagpur to Mumbai Air India flight, whose picture has been shared by Sanjeev Kapoor on social media. Sanjeev Kapoor shared a picture of the food served in Air India. In this, he has told that during the journey in Air India flight, he was given cold chicken tikka, sandwich with very little filling and sweets which he has described as sugar syrup.
Sanjeev Kapoor complained
Tweeting on Twitter, Sanjeev Kapoor wrote – Wake up Air India. Nagpur-Mumbai 0740 Flight. Chilled Chicken Tikka with Watermelon, Cucumber, Tomato and Sev. Stuffed Cabbage and Mayo Less Stuffed Sandwiches. Spongy tinted sweet cream and yellow gauge sugar syrup. Sanjeev Kapoor said in another tweet that should Indians really eat this for breakfast. It may be noted that earlier Trinamool Congress MP Mimi Chakraborty had complained on social media about hair being found in the food during the flight.
this has happened before
Actor-turned-MP Mimi Chakraborty was traveling on an Emirates flight. During this, hair was found in his food. After this, while sharing this picture on his Twitter, he complained about food from Emirates and told that hair was found in his food. Let us tell you that Sanjeev Kapoor is one of the best chefs in the country. However, this is not the first time that complaints have been made about the food served in the aircraft. Even before this there have been many complaints about the food by other passengers.
read this also- Girls are not able to go to school in Iran, being given poison in food