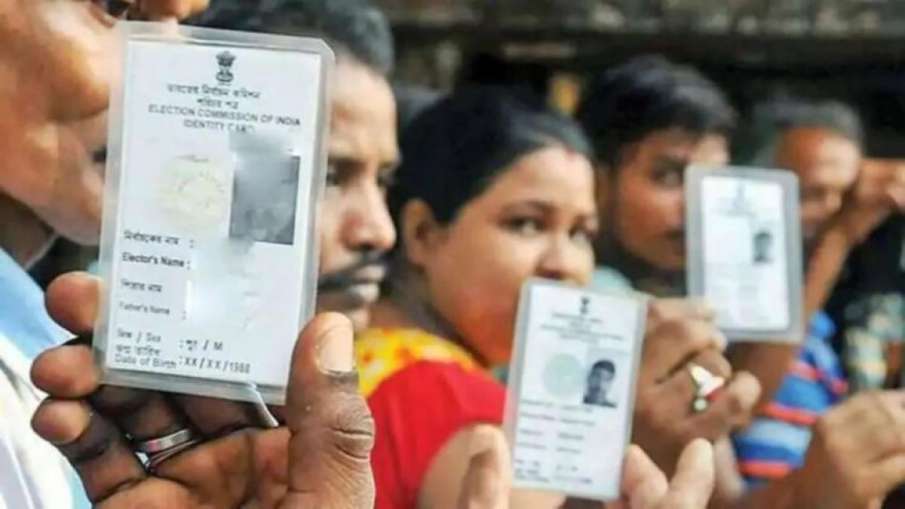 Elections 2023: Voting will be held for the assembly elections in Meghalaya and Nagaland today. Voting will start from 7 in the morning which will continue till 4 in the evening. Voters in Nagaland and Meghalaya will vote for the assembly elections on Monday keeping in mind the demands of separate statehood, corruption and other issues, while for one seat each in Tamil Nadu, Arunachal Pradesh, West Bengal and Jharkhand, the assembly by-elections will also be held on Monday. Will vote on Meghalaya and Nagaland, both northeastern states, are governed by a coalition of regional parties with the BJP. In Meghalaya, the BJP is contesting alone in the state following a rift with Conrad Sangma's NPP and is expected to increase its tally of seats. Meghalaya will see a multi-cornered contest this time, where apart from the Congress, BJP and Konrad Sangma's NPP (National People's Party), Mamata Banerjee's Trinamool Congress is also in the fray.
Voting will be held for 59 seats in Meghalaya and Nagaland today.
In Nagaland, over 1,300,000 voters will exercise their franchise to decide the electoral fate of 183 candidates in 59 of the 60 assembly seats. Bharatiya Janata Party candidate and sitting MLA Kazeto Kinimi has won unopposed from Akuluto constituency in Zunheboto district. Polling in the state will take place at 2,291 polling stations between 7 am and 4 pm, of which 196 will be manned by women polling personnel and 10 by differently-abled people.
In Meghalaya too, voting will be held on 59 out of 60 seats in the assembly. Voting has been postponed due to the death of a candidate in the Sohyeong constituency. While the ruling National People's Party (NPP) is fighting to retain power in the state, the BJP and the Trinamool Congress are trying to oust the current government.
In the Northeast, more than 2,160,000 people are eligible to vote. A total of 3,419 polling stations have been set up. At least 640 polling stations have been classified as "unsafe" and 323 as "severe". Of the 60 assembly constituencies in Meghalaya, 36 fall in the Khasi, Jaintia Hills region while 24 are in the Garo Hills region.
The Tribes Dharma-Sanskriti Suraksha Manch (JDSSM) Assam chapter has demanded removal from Scheduled Tribes who have converted to other religions, making it an election issue in poll-bound Meghalaya and Nagaland. In Nagaland, a 'Framework of Agreement' was signed between the NSCN (IM) and the Center in 2015 to resolve the "Naga political issue". While in 2017, Naga national political groups signed an 'agreed position' with the government, the Center said it would sign a peace accord with all insurgent groups. In March 2022, Amit Shah announced the removal of the Armed Forces Special Powers Act (AFSPA) from several districts in Assam, Manipur and Nagaland.
The ruling NPP in Meghalaya may have to deal with anti-incumbency this time. Lack of infrastructure development in remote and hilly areas is one of the major election issues this time. In addition, allegations of corruption have also been haunting the NPP government. Another factor that could impact the outcome of this year's elections is illegal coal mining in Jaintia and Khasi Hills.
Voting will be held for the by-elections on these seats today
The Erode East constituency seat in Tamil Nadu, Lumla in Arunachal Pradesh and Sagardighi in West Bengal fell vacant following the demise of Thirumahan Evra, Jambe Tashi, Subrata Saha respectively. Jharkhand's Ramgarh assembly seat has fallen vacant due to the disqualification of Mamta Devi for the bypoll. Voting will be held today regarding the by-elections on these seats.
The bypoll to the Erode East assembly seat holds significance for both the ruling Dravida Munnetra Kazhagam (DMK) alliance and the opposition All India Anna Dravida Munnetra Kazhagam (AIADMK). While for the DMK, led by Chief Minister MK Stalin, a victory in the by-election would confirm its popularity among voters even after close to 20 months in power, a positive result holds greater significance for the AIADMK and Edappadi Palaniswami (EPS) in particular. Will keep Who will then be able to consolidate his hold on the party, project himself as its tallest leader and silence his friend-turned-foe O Panneerselvam (OPS). Polling will begin at 7 am in all 238 polling stations and will continue till 6 pm.
Elaborate security arrangements have been made for the bypoll to Ramgarh assembly constituency, where 18 candidates, including 14 independents, are in the fray, an election official said on Sunday. The polling will start at 7 in the morning and continue till 5 in the evening.