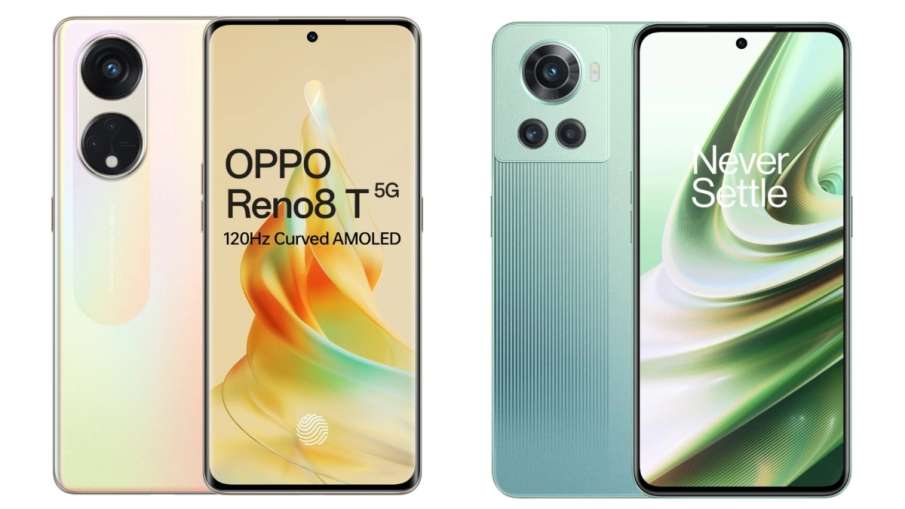 Smartphone buyers first pay attention to the budget. Famous companies like Oppo and OnePlus have launched many smartphones in the premium segment. Smartphones of both companies are known for their powerful features, but due to the high price, people are not able to buy it. Although these companies keep bringing good deals in between. That's why OnePlus 10R and Oppo Reno 8T 5G can be a great option for you. You can save up to Rs 20,000 by buying both these smartphones.
Buy Oppo and OnePlus from here at a discount
Both Oppo and OnePlus smartphones are available in the online and offline markets. If you buy it from e-commerce site Amazon or Flipkart, then you can get many types of discounts. This is a good opportunity to buy OnePlus 10R 5G at a lower price than MRP. On the other hand, apart from bank offers, exchange bonus is also available on buying Oppo Reno 8T 5G from Flipkart. That is, you can take a discount in exchange for an old smartphone.
Oppo Reno 8T 5G price and features
The price of Oppo Reno 8T 5G on Flipkart for 8GB RAM 128GB internal storage is Rs 38,999. There is a chance to buy it for Rs 29,999 with 23% discount. On this, there is an instant cashback offer of 1000 with PNB credit card and 3000 on payment with HDFC credit card. If you have an old smartphone, then according to its condition, you can take an exchange bonus of up to Rs 20,000. It has 108 MP back and 32 MP selfie camera.
OnePlus 10R 5G
The price of Oneplus 10R 5G is Rs 38,999. You will be able to buy the 8GB RAM and 128GB internal storage model from Amazon for Rs 34,999. On the other hand, under the bank offer, you can save up to Rs 2000 on this. 18,050 discount bonus as an exchange offer depending on the quality of the phone. Apart from this, on purchasing this smartphone, you can also enjoy Spotify Premium for free for 6 months. It has a 50MP back and 16MP selfie camera.