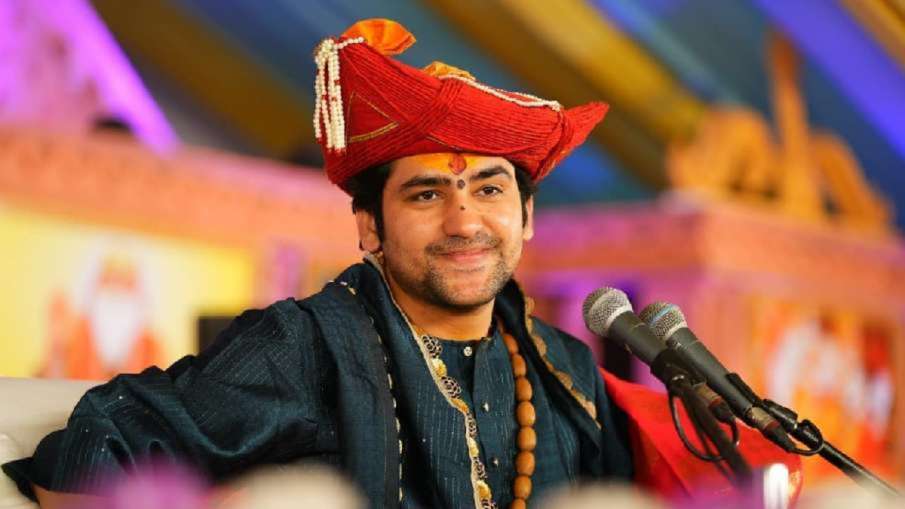 New Delhi: Peethadhishwar Dhirendra Shastri of Bageshwar Dham has once again shouted for the Hindu nation. Baba Dhirendra Shastri's court has started in Tikamgarh, Madhya Pradesh. This event is for the whole 7 days and from tomorrow a divine court with miracles will also be held. But just before that Baba Dhirendra Shastri raised the voice of Hindu nation today. Baba has said that the demand for a Hindu nation is only so that the fight between Hindus and Muslims in the country ends.
He said that India should be a Hindu nation and people from every section of the society should stay here, this is the agenda. International conspiracy is happening against Sanatan. But we are not those jackals who run away from the field. Dhirendra Shastri said that the constitution was amended 125 times, it will happen once more for the Hindu nation.
Baba's court decorated again, Jai Shri Ram's slogans echoed all around
The court of Baba Bageshwar Dham, which came out to raise the flag of Sanatan, has been decorated again. Baba Dhirendra Shastri is performing Shakti in Tikamgarh. The court has once again been held in the midst of a crowd of lakhs. Significantly, with the demand of Hindu Rashtra, a 7-day event has started in Tikamgarh. Lakhs of people are standing in support of Peethadhishwar Pandit Dhirendra Shastri of Bageshwar Dham. Baba has shown his power through Kalash Yatra. His supporters have also started raising the voice of Hindu Rashtra.
Baba attacked the opponents of Sanatan
Baba Dhirendra Shastri has attacked the opponents of Sanatan. He said that there is an international conspiracy against Sanatan. But his court has foiled all the conspiracies. Baba attacked the opponents shouting for the Hindu nation and said that they should maintain their jealousy, we will maintain our fire.
Apart from this, the people of Muslim society have welcomed Dhirendra Shastri by showering flowers. Flowers have also been showered on the Kalash Yatra in Muslim dominated areas. Please tell that on February 5, Baba's event started with the Kalash Yatra. A crowd of people has gathered for Baba's Ram Katha. There is a gathering of devotees from all over the country and abroad, but the real litmus test for Baba will begin from tomorrow, when Baba will once again decorate the divine court. In the divine court of two days, the slip will again come out and the box of miracles will open.
read this also-
Rahul Gandhi spoke in the National Convention of Congress, said- Pride disappeared after traveling for 10-15 days
Jammu and Kashmir: Minorities on target again in Pulwama, one person killed in terrorist attack, rapid firing