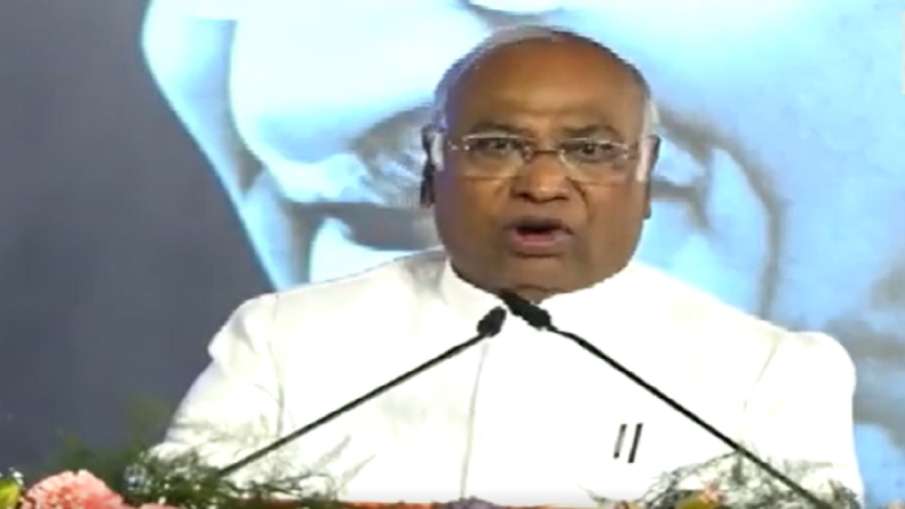 New Delhi: Congress President Mallikarjun Kharge has fiercely targeted the Modi government and the country's big businessman Gautam Adani. Kharge said, 'Some people are looting the property of this country. Modi ji is giving our money and property to one person by buying each (property) from us and with that money. Making that Adani so big that today that person has become as fat as an elephant.
Let us inform that at present the national convention of Congress is going on in Raipur. During this, Congress MP Rahul Gandhi and General Secretary Priyanka Gandhi also surrounded the Modi government. Rahul said, 'I didn't understand one more thing. Questioned Adani ji in the Parliament. I asked how Adani ji came from number 609 to number two. Whatever foreign policy is made by you, they get benefit everywhere. I just asked Modi ji to tell me what is the relationship.
Rahul said, 'Now you must have noticed that the entire government, all the ministers have started protecting Adani ji. It is said that the one who attacks Adani ji is a traitor. Means Adani ji has become the biggest patriot and BJP-RSS is protecting this person. What is wrong with Adani that all the ministers of BJP have to protect this person.
read this also-
Rahul Gandhi spoke in the National Convention of Congress, said- Pride disappeared after traveling for 10-15 days
Jammu and Kashmir: Minorities on target again in Pulwama, one person killed in terrorist attack, rapid firing