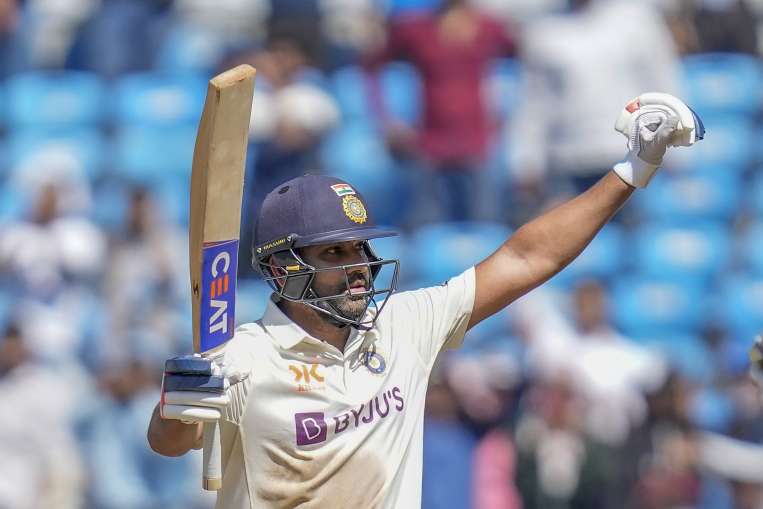 The second edition of the World Test Championship (WTC) is underway. Indian captain Rohit Sharma has so far scored 641 runs in 14 innings of 8 matches in this edition (2021-23), which includes two centuries and two half-centuries. In this season, Joe Root is on top by scoring 1915 runs in 40 innings. At the same time, Rishabh Pant has the highest number of 868 runs in 21 innings among Indians. Although, Pant is currently out of the team after the accident, still he is the top scorer in this edition for India. But will talk about Captain Rohit Sharma who is India's number one batsman in one case. At the same time, Cheteshwar Pujara and Virat Kohli are also behind Hitman in that record.
In fact, Rohit Sharma is the overall highest run-scorer for India in both the editions of the World Test Championship combined. Not only this, he is also present in the top 10 at the 8th position. Apart from him, Cheteshwar Pujara is present at the 10th position in the top 10. Former captain Virat Kohli is at 13th position in the list of overall leading run scorer of WTC. That is, till now Rohit Sharma is India's number 1 batsman in the history of WTC. On the other hand, if we talk about the overall world, the maximum number of 3575 runs have been recorded in the name of Joe Root. Australia's Marnus Labushen (3059) is in second place and his compatriot Steve Smith (2519) is in third place.
India's top-5 batsmen in WTC
Rohit Sharma – 1735 runs (33 innings)
Cheteshwar Pujara – 1626 runs (57 innings)
Virat Kohli – 1582 runs (49 innings)
Rishabh Pant – 1575 runs (41 innings)
Ajinkya Rahane – 1443 runs (45 innings)
Team India in the race for the finals of WTC 2023
Only three teams are left in the race for the final of the World Test Championship 2021-23. Apart from India and Australia, Sri Lanka is also in this competition. In the current conditions, Australia is on top with 66.67 winning percentage. At the same time, the Indian team is in second place with 64.06 winning percent. At the third place is the Sri Lankan team, whose winning percentage is 53.33. The Indian team has to win one more of the last two matches of the ongoing Border Gavaskar Trophy to ensure its final ticket. On the other hand, if Australia loses both the last matches, then the danger of getting out will loom over them. Sri Lanka has to play a two-match Test series from New Zealand. If Sri Lanka wins 2-0 on the other side and Australia loses 4-0 on the other side, then India and Sri Lanka will face each other in the final to be held at The Oval on June 7.
Read this also:-