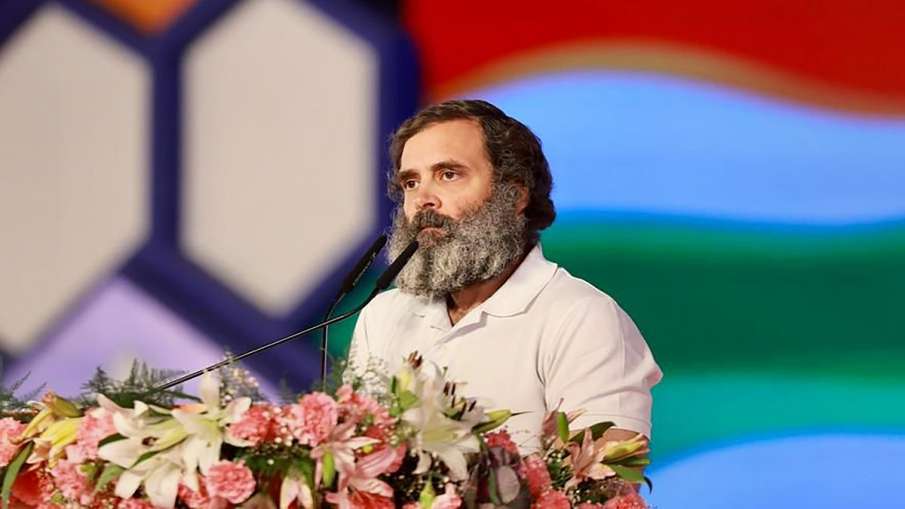 Nava Raipur: Congress leader Rahul Gandhi on Sunday said he never had a home of his own and this realization helped him to make changes and reach out to people in his 'Bharat Jodo Yatra'. Addressing the Congress convention at Nava Raipur in Chhattisgarh, Rahul said he wanted everyone participating in the yatra to feel that they are coming home. He recalled the incident that took place in 1977, when his family was preparing to vacate their government accommodation.
The former Congress president said, "There was an uneasy atmosphere in the house. I went to mother and asked her what happened. Mother told me that we are leaving this house. "He said," Till that time I used to think that this is our house. So, I asked my mother why we were leaving our house. Then, my mother told me for the first time that this is not our house but a government accommodation and now we have to leave it.
A male name Said that he asked his mother (Sonia Gandhi) where he would go now, to which she said, "…'don't know', I was shocked." I thought this is our house.' He said, 'Even after being 52 years old, I do not have a house. Our family house is in Allahabad and that too is not ours. I am living at 12 Tughlaq Lane, but it is not my home.
The BJP, however, took a jibe at Rahul, saying his remarks reflected a "sense of entitlement" in the Gandhi family as it enjoyed power without responsibility. Bharatiya Janata Party (BJP) spokesperson Sambit Patra said, "Rahulji used to think that the house and car he was using belonged to him. If you feel that government accommodation is your home, who can get it vacated — then this is called a sense of entitlement.
Read this also-
He said that Rahul has done his yatra now but two BJP prime ministers spent their lives traveling across the country and learned about it as pracharaks. Patra said, "After being 52 years old, he is realizing what should be his responsibility…after giving up the presidency of Congress…you and the Gandhi family have only one goal – without responsibility. Power. He said that Mallikarjun Kharge is the president of the Congress, but the entire convention of the party is focused on the members of the Gandhi family.