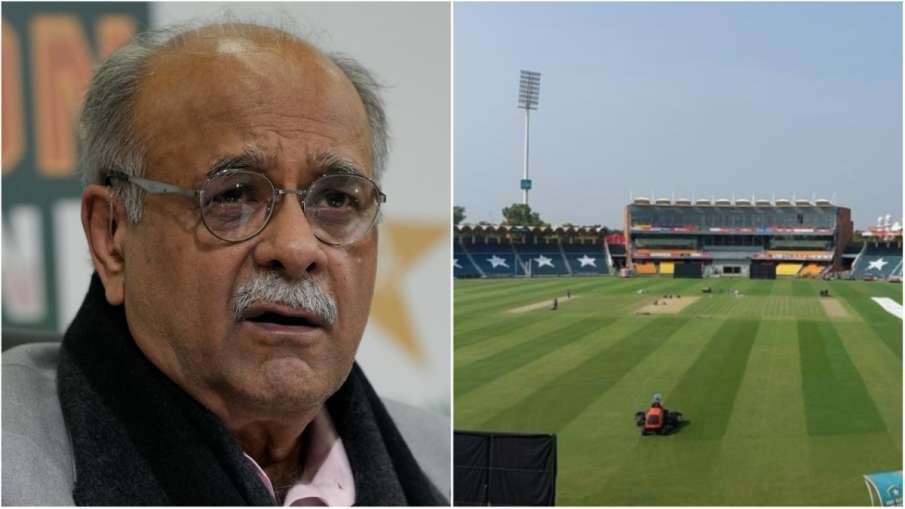 The Pakistan Cricket Board (PCB) often gets insulted on the international stage due to one issue or the other. While Pakistan is already facing a tough time regarding the Asia Cup 2023, an embarrassing incident has come to light at the Gaddafi Stadium in Lahore during their T20 League PSL. In fact, on the evening of Sunday 26 February 2023, the match between Lahore Qalandars and Peshawar Zalmi is to be played here. Before that, the news of theft of cameras, optical cables and generator batteries worth lakhs of rupees is coming in this stadium.
According to Pakistani media, information about the theft of 8 CCTV cameras worth about Rs 10 lakh present in the Gaddafi Stadium was received on Sunday before the match. Not only this, according to the information stolen, the batteries of the generator which are used for lighting in the stadium were also optical fiber cables. That is, the theft of goods worth more than 10 lakh rupees was seen here. Two cases have been registered in the Gulberg police station regarding this matter. The police is probing the matter but no arrest has been made so far.
After this incident, Pakistan is once again being mocked on social media. Some are trolling about Asia Cup 2023 while some are making fun of Pakistan's economic condition. At the same time, let us also tell you that there is already a tussle going on between the PCB and the government of Punjab province over the matches in Lahore and Rawalpindi.
Can the matches be shifted to Karachi?
Actually, there is a dispute between the PCB and the Punjab government regarding the security expenses. This tussle has led to a tussle over the matches to be held in Lahore and Rawalpindi. The Punjab government has reportedly reduced its demand for the security fund from Rs 450 million to Rs 250 million. According to PCB sources, if the Punjab government keeps asking the board to pay the said amount, then the matches in Lahore and Rawalpindi will be shifted to Karachi. This is the 8th season of PSL being played. Whose 15th match is to be held in Lahore this evening. The final of this tournament will be played on March 19.
Read this also:-