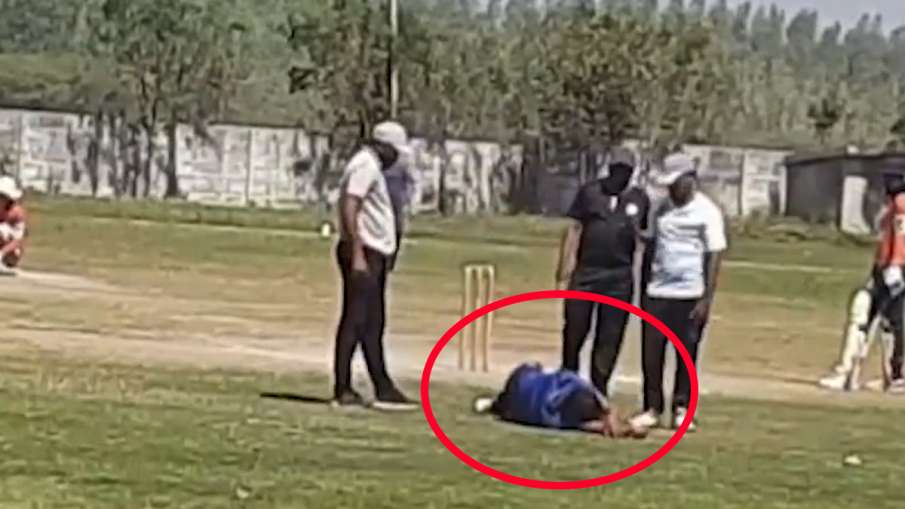 In a country like India, crores of players play cricket. Many news related to this game comes to the fore. But an incident related to cricket from Gujarat has shaken everyone. In fact, a total of four players have lost their lives in Gujarat in the last two weeks while playing cricket or just after that. Many questions have also arisen after the death of these players. Actually the death of these four players has happened on a pattern. Heart failure is said to be the primary cause of death for all of them.
Total 4 people lost their lives
After Rajkot and Surat in Gujarat, now in Ahmedabad also a young man lost his life while playing cricket. The video of this entire incident is going viral on social media. It can be clearly seen in this video that the young man was not feeling well after throwing the ball. In this video, the young man bowling in blue shirt sits down after throwing the ball. As if his heartbeat has become very fast. He also seeks help from his other comrades. But he dies in a few moments. This video may shake you from inside.
working out dangerous
In India, it has become common to have heart failure while exercising or playing. One gets to hear such stories every day where people have lost their lives due to heart failure while exercising or playing. So can it be said now that even working out is not safe for people. Let me tell you that working out or playing any sport is not a bad thing. But working out more than your capacity can also harm you. So work as hard as your body can tolerate.