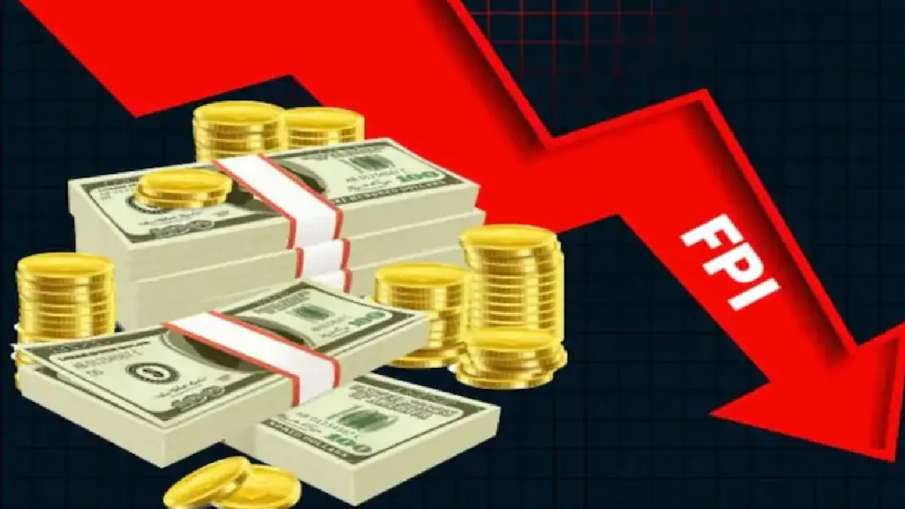 foreign investors Has again started selling from the stock market. A cautious foreign portfolio investors (FPIs) pulled out Rs 2,313 crore from Indian equity markets so far this month ahead of the release of the minutes of the US central bank Federal Reserve meeting. However, the pace of FPI selling has slowed down as compared to January. At that time foreign investors had withdrawn Rs 28,852 crore from the stock markets. This information has been received from the data of the depositories.
Invested in November and December
Earlier in December, FPIs had made a net investment of Rs 11,119 crore in stocks and in November Rs 36,238 crore. VK Vijayakumar, chief investment strategist at Geojit Financial Services, said rising rates in the US could lead to outflow of capital from other emerging markets including India. According to the data, during February 1 to 24, FPIs have withdrawn a net amount of Rs 2,313 crore from Indian stocks.
Effect of interest rate hike in America
Himanshu Srivastava, Associate Director-Manager Research, Morningstore India, said, ahead of the release of the minutes of the FOMC meeting and disappointing economic data in the US, FPIs have adopted a cautious stance. With inflation slowing down, the US central bank is expected to continue raising interest rates for a longer period of time. FPIs have invested Rs 2,819 crore in the debt or bond market during the period under review.