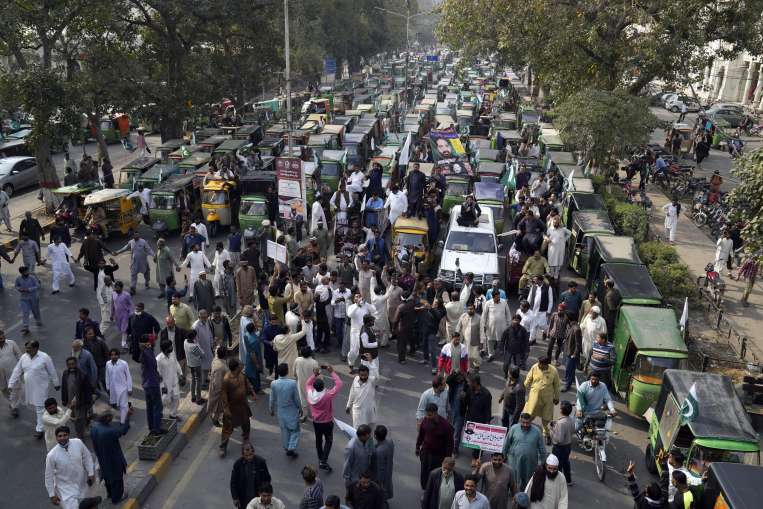 skyrocketing inflation And unemployment has broken the back of the common man in cash-strapped Pakistan. Moreover, the increase in the prices of petroleum products every 10 to 15 days and the imposition of taxes have made the life of the common man miserable. Now a new crisis, retrenchment is facing Pakistanis. With the government banning imports and stopping all LCs (Lease Credit) for business sectors, most manufacturing companies are forced to shut down their plants and lay off thousands of workers. These companies depend on imported goods for their products.
Company pulled out after five years
Musa, a civil engineer working in one of the country's top manufacturing companies, was a permanent employee and had been working for the past five years. Moosa is among the employees who lost their five-figure salary jobs. He too became a victim of the closure of industrial plants. I was a permanent employee there, said Moses. But due to the government's complete ban on imports, the plants were shut down and I lost my job. I have a family of five (wife and three kids) and I am the only earning person in the house. The economic crisis looming over the country has certainly forced the common man to not only re-think his lifestyle and living conditions, but has also put forward that to meet the day-to-day needs. It is a never ending struggle.
thousands of people lost their jobs
Hundreds of thousands of people have lost their jobs while those employed have faced 30 to 50 percent pay cuts. There are many whose salaries are continuously delayed for months, making it even more difficult for them to manage their expenses and meet the basic needs of the family. At this point of time, we can only hope that things will get better, Moses said. Because, where we are standing today, the life of the common man is falling down. The already dire situation for the common man is expected to worsen in the coming days. Imposition of higher taxes, increase in prices of petroleum products and inflation, which is currently around 27 per cent and is expected to cross 35 per cent, will hit the common man.