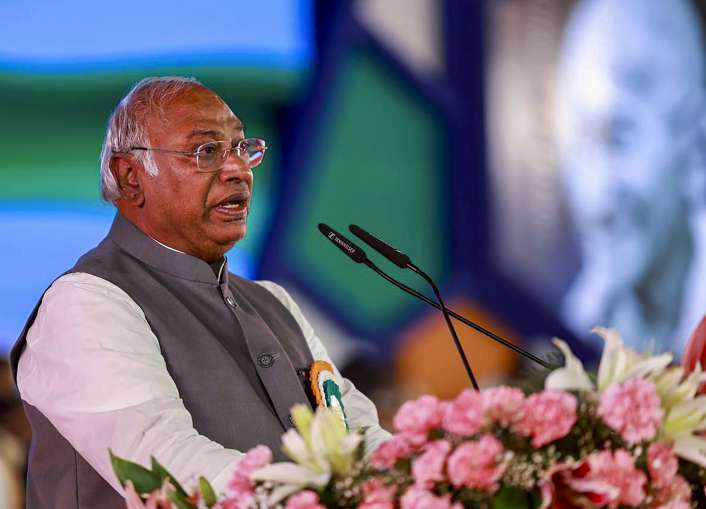 The Congress convention is going on in Chhattisgarh's Raipur. Meanwhile, a public meeting was organized with folded hands. The program was also attended by several leaders who addressed the gathering. During this, all the Congress leaders fiercely targeted the BJP. During this time in the Congress session, party president Mallikarjun Kharge said that how many people of BJP went to jail for freedom. These people were engaged in the job during that time. Today they say that we are patriots. My chest is 56 inches. Kharge further targeted PM Modi and said that what will we do with your 56-inch chest. Thousands of people are dying of hunger today.
What did Priyanka Gandhi say
Speaking in this rally, Congress General Secretary Priyanka Gandhi said that she has come to Chhattisgarh for the first time. I am feeling happy. I am very happy about this convention. Sonia ji visited this place many times during this period and my grandmother used to tell stories from here. Describing media, judiciary and parliament as weak in his rally, he said that you are not getting justice. He said that the government puts pressure on the judiciary. There are many issues on which the Congress party wants to discuss but the government does not allow it to be discussed.
Priyanka Gandhi said that raids are being conducted in Chhattisgarh. Our leaders and workers are being intimidated. Chhattisgarh Chief Minister Bhupesh Baghel is spreading the glory of the state across the country. When the Chhattisgarh government is praised, the central government does not like it. Lok Sabha and Vidhansabha elections are coming near. You ask the central government what they have done for you. The Congress government of the state is continuously working for the welfare of the people of the state.
read this also- Eknath Shinde will claim Shiv Sena's bank accounts and other properties? Know what the Chief Minister said