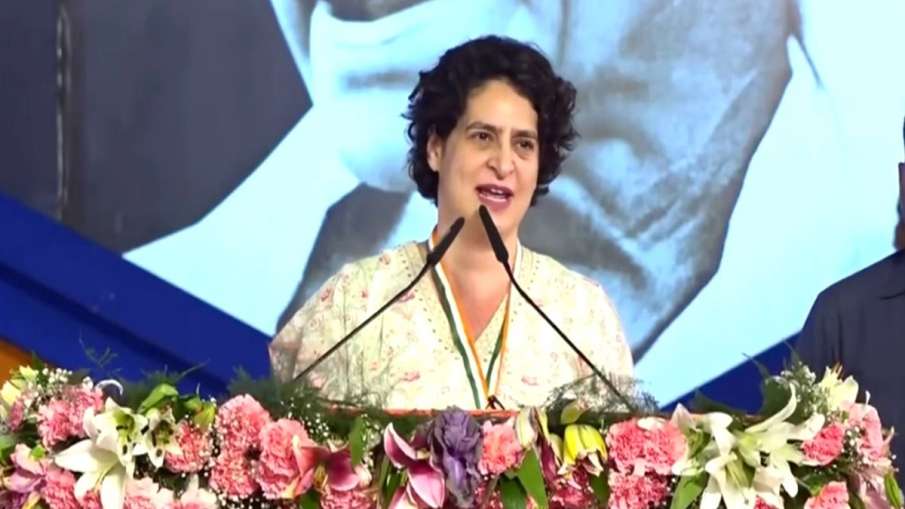 Raipur: In the National Convention of Congress, General Secretary Priyanka Gandhi appealed to the workers to go from village to block and strengthen the party. He said that the whole country saw for whom the Congress leader and worker was fighting. Bharat Jodo Yatra did this work. When they were in Kashmir, those women said that for three years they did not have the courage to step out of the house. This journey gave him courage.
Priyanka said, 'We will have to remove our grievances. It is your job to take all the proposals that the Congress is bringing to the public. Employment of the youth is decreasing, all these things have to reach the public. All the parties, whose ideology is opposite to them, should come forward and fight with them. Priyanka said, 'Everyone has a lot of hope from the Congress. Add new people. We should set an example of how politics should be done.
Modi government also targeted
Priyanka also targeted the Modi government fiercely. He said, 'PM Modi gave the wealth of the country to his friends. Loans worth thousands of crores of businessmen have been waived off. Elections are round the corner, so let the opposition parties come together. The country has high hopes from the Congress.
Priyanka said, 'The country has to come out of negative way of politics. The central government is harassing the Congress leaders.
read this also-
Rahul Gandhi spoke in the National Convention of Congress, said- Pride disappeared after traveling for 10-15 days
Jammu and Kashmir: Minorities on target again in Pulwama, one person killed in terrorist attack, rapid firing