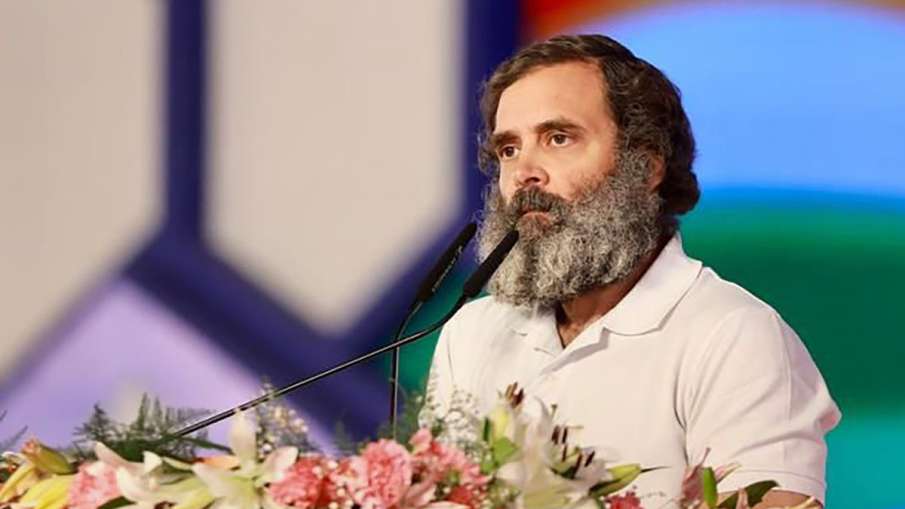 Raipur: Congress leader Rahul Gandhi on Sunday said the party will keep asking questions about Gautam Adani till the truth comes out. He also slammed the Bharatiya Janata Party leaders for supporting the industrialist in Parliament. He also said that the party should prepare a new plan to carry forward the austerity initiated through 'Bharat Jodo Yatra' and he would join the whole country in it. With this he indicated another such visit.
Adani is working against the country – Rahul Gandhi
Targeting the government over the Adani issue, he alleged that Adani was working against the country by usurping the entire wealth. During his address at the 85th session of the party, he said, "When we asked in Parliament what was the Prime Minister's relation with Adani, our entire speech was deleted from the proceedings. We will ask thousands of times in Parliament, we will not stop until Adani ji's truth is revealed. The former Congress president alleged, "I want to tell Adani that his company is harming the country and 'grabbing the entire infrastructure of the country'."
History is repeating itself – Rahul Gandhi
He said, "The country's freedom struggle was against a company as it had captured the entire wealth of the country and ports etc." He said, "History is repeating itself. This is an anti-national act and if this happens, the entire Congress party will stand against it." He also said that the party will keep questioning the relationship between Prime Minister Narendra Modi and Adani. Hindenburg Research had made several allegations against the Adani group including fraudulent transactions and manipulation of share prices. Terming these allegations as false, Adani Group said that it has followed all the laws and provisions.