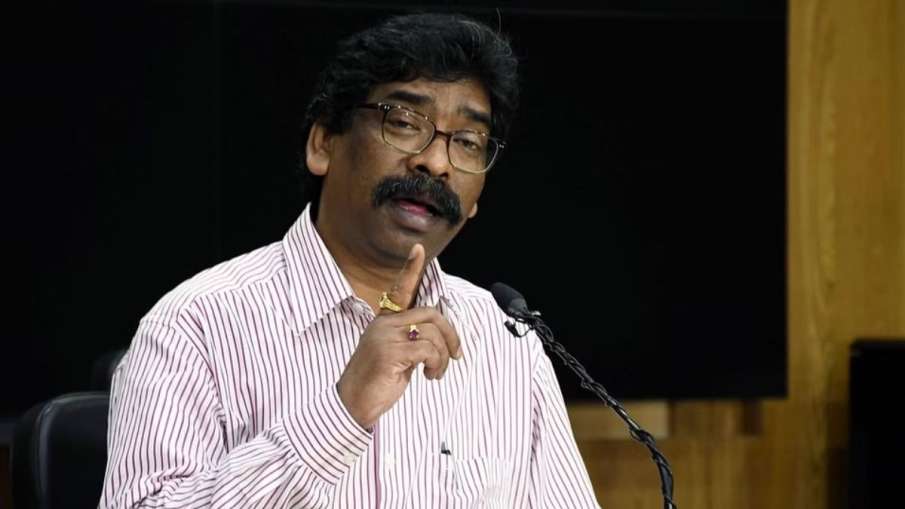 Ranchi: The video of a statement by Jharkhand Chief Minister Hemant Soren is going viral on social media. In the video, Hemant Soren is instigating people against government banks and saying that bury the money in the ground but don't keep it in the banks. Please inform that this statement of Hemant Soren is two days old. He was addressing a public meeting in Ramgarh. His statement is highly objectionable, inciting people and creating hatred towards banks. Hemant Soren said that it is not safe to deposit money in banks during the Modi government. The economy has collapsed and nothing can be said when which bank will collapse.
Read, the full statement of the Chief Minister of Jharkhand
CM Hemant Soren Said, "The biggest scam in independent India happened during the time of Modi government. Due to this the country's economy has collapsed and the hands and feet of the bankers are trembling. He said that from the very beginning I have told the farmers and laborers of villages and rural areas that you people should not keep your money in the bank. Nowadays banks are constantly sinking. At the same time, BJP has termed Soren's statement as irresponsible and an incitement to corruption. Congress, Soren's partner in the Jharkhand government, is also talking about the plight of the country's economy under the Modi government.
'Inflation has become the brother-in-law of BJP'
Earlier, Soren had launched a scathing attack on the BJP government over inflation and unemployment, saying that the BJP had once called inflation a 'witch', but it seems that now it has become the party's 'sister-in-law'. Addressing a public meeting in Chatra district as part of the 'Khatiyani Johar Yatra', Soren had alleged that the BJP ruled Jharkhand for 20 years but did not allow any tribal chief minister to complete his term and when another tribal now Is handling the command of the state, then the party is trying to topple his government.