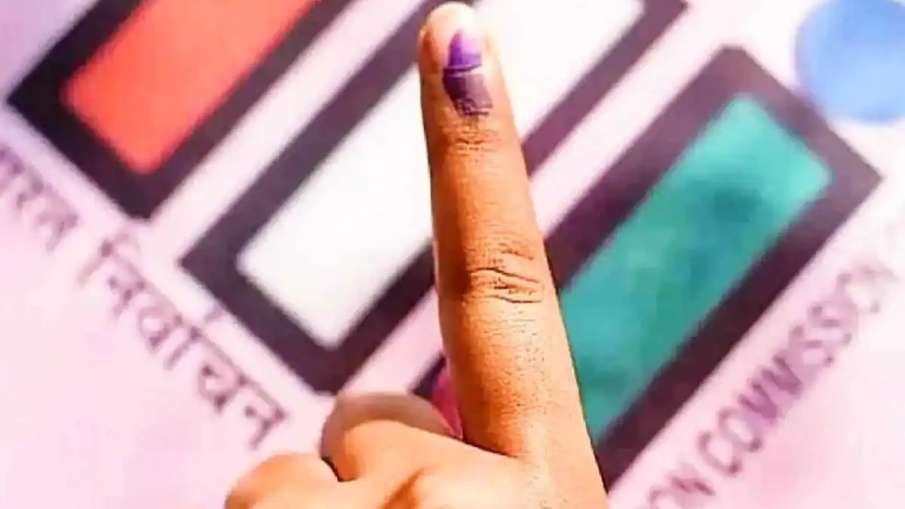 Assembly Elections 2023: nagaland assembly election (Nagaland Assembly Election 2023) Polling for 59 seats will be held in a single phase on Monday, in which the fate of 183 candidates will be decided. Polling will be held on Monday from 7 am to 4 pm while the counting of votes will take place on March 2. The Bharatiya Janata Party (BJP) and the Nationalist Democratic Progressive Party (NDPP) have been fighting fierce political attacks and promises of development as well as fulfilling the promises of employment. (NDPP) Wants to retain power in the state. The BJP and the NDPP are contesting the state elections this time on a 20:40 seat-sharing arrangement, while the Naga People's Front (NPF) and the Congress are contesting on 22 and 23 seats, respectively.
The BJP in Nagaland has opened its account in the state ahead of the elections as party candidate Kazeto Kinimi won unopposed from the Akuluto seat after the Congress candidate withdrew her candidature. After the withdrawal of candidature by Khekashe Sumi, a total of 183 candidates will be in the fray in the Nagaland Assembly elections.
This time four women are also included in 183 candidates.
BJP, CPI (1), Congress (23), NCP (12), NPP (12), NDPP (40), NPF (22), RPP (1), JD(U) are the candidates who contested in the state elections. K (7), LJP (Ram Vilas) (15), RPI (Athawale) (9), RJD (3), and Independent (19).
Significantly, out of 183 candidates in the fray this time, only four are women. Since its formation in 1963, the state of Nagaland has seen 14 assembly elections – but never a woman legislator.
A total of 13,17,632 voters, of whom 6,61,489 are male voters, and 6,56,143 are female voters, will exercise their franchise to decide the fate of political parties and elect their representatives to the 60-member Nagaland Legislative Assembly.
Among the key constituencies are North Angami, which will determine the election fate of NDPP candidate and Nagaland Chief Minister Neiphiu Rio.
Tiu Jahan BJP candidate and Deputy Chief Minister Yanthungo Patton; Peren Jahan two-time chief minister TR Zeliang will contest as the NDPP candidate.
Nagaland BJP chief Temjen Imna will contest from Along Alongtaki seat. In the current government, he is also serving as the Minister of Higher and Technical Education. Only Janata Dal (United) has fielded its candidate J Lanu Longchar from this seat.
Ghasapani is another seat that is garnering all the attention. The BJP has fielded N Jacob Zhimomi and Akwi N Zhimomi is in the fray as the Congress candidate.
Phek is another constituency that will be closely watched in the election. NPF leader Kuzholujo Neenu will contest from this seat. While the NDPP has fielded Kupota Khesoh, the Congress has fielded Jasilhu Ringa Wadeo and S Akho Leri is the NPF candidate.
In Dimapur-III, where NDPP candidate Hekani Jakhlu is in the fray, budding Lok Janshakti Party (Ram Vilas) has fielded Ezheto Zhimomi from this seat.
Other major constituencies are Dimapur-I, Southern Angami I, Southern Angami I, Chojuba, Koridang, Koridang, Bhandari, Sanis, Zunheboto, Kohima, West Angami, Longleng and Siochung Sittimi. NPF's legislative leader, Kuzholuzo Nienu is another candidate to watch in the election. He is all set to contest from his home seat Phek.
Top leaders of BJP and Congress campaigned
High-voltage campaign by BJP with various big leaders including Prime Minister Narendra Modi, Union Home Minister Amit Shah, BJP National President JP Nadda, Union Ministers Sarbananda Sonowal, Kiren Rijiju, Assam Chief Minister Himanta Biswa Sarma and others addressing public rallies seen. NDPP campaigner and Chief Minister Neiphiu Rio was seen holding public meetings in almost all the assembly constituencies. NPF leader Kuzholuzo Nienu has announced that he is ready for public rallies with other parties and candidates after the elections. Congress president Mallikarjun Kharge also addressed an election rally in Dimapur while party MP Shashi Tharoor addressed a rally in Kohima. The Congress has also announced that they may opt for a post-poll alliance if required. The counting of votes will take place on March 2.