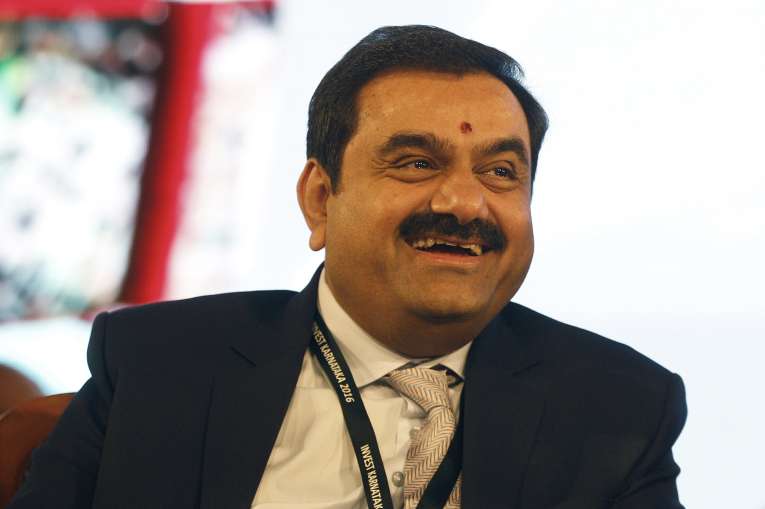 only one month Earlier, Gautam Adani was counted as the third richest person in the world, but after the negative report of American firm Hindenburg Research, the shares of the group led by him sold off so much that he is now ranked 30th in the list of richest people. Have come. Shares of the Adani Group, which has business interests in various sectors such as ports, airports, edible oil, power, cement and data centres, have seen a massive sell-off in the last one month. Statistics show that the combined market valuation of 10 Adani Group companies has declined by a whopping Rs 12.06 lakh crore during this period.
Hindenburg's report was published on 24 January
The Hindenburg Research report was published on January 24, in which serious allegations of rigging and using shell foreign companies were made on Adani Group to increase the prices of shares. However, the Adani group dismissed these allegations as false and baseless. Despite all the clarifications given by the Adani Group, its shares continue to decline. Adani Total Gas Limited has suffered the most losses, whose market valuation has declined by 80.68 percent. Similarly, the valuation of Adani Green Energy has decreased by 74.62 percent. The market value of Adani Transmission has declined by 74.21 per cent since January 24. At the same time, the valuation of Adani Enterprises, the main company of the group, has fallen by about 62 percent.
Adani's assets decreased by less than $ 40 billion
Apart from Adani Power and Adani Wilmar, the market capitalization of its cement companies Ambuja Cements and ACC has also declined during this period. Along with this, media company NDTV and Adani Ports and SEZ have also suffered a significant loss in valuation. Talking about Gautam Adani's personal capital, his valuation has come down from $120 billion to less than $40 billion. In this way, his personal valuation has come down by $ 80 billion i.e. two-thirds.
Mukesh Ambani again the richest person in the country
Reliance Industries Chairman Mukesh Ambani has again become the richest man in the country as Adani's wealth declined. Ambani is the 10th richest person in the world with a net worth of $81.7 billion. Former US Finance Minister and former President of Harvard University, Larry Summers, recently compared the Adani episode to the Enron case, saying that it could become India's Enron episode. In the year 2001, American company Enron Corporation had a huge fall in its shares after allegations of inflating the revenue were made.
allegations of misconduct
Hindenburg Research, in its investment research report, has accused the Adani group of adopting wrong methods to raise the share price. At the core of his allegations is that Adani Group executives or family members have some form of control over the firms that own the group companies. For instance, Opal Investment Private Limited, incorporated in Mauritius, holds 4.69 per cent stake in Adani Power. It is alleged that Opel Investment was formed by Trustlink International Limited, which has links with the Adani family. However, the Adani group had said on January 27 that it had no control over the shares being bought by Opel.