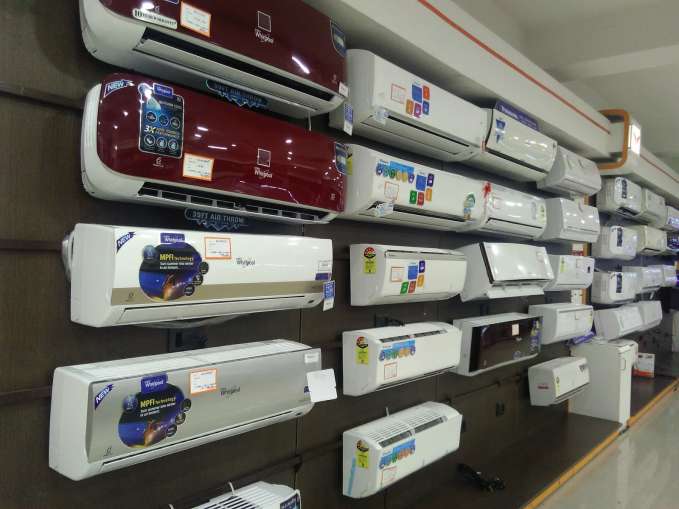 early summer With the expected arrival and prolongation of such season, residential air conditioner (AC) manufacturers are expecting 15-20 per cent growth in their sales this year. Keeping up with the rising demand, AC manufacturers are coming out with power-efficient, inverter-powered ACs and 'smart' features like IoT and air purifiers. AC manufacturers are also increasing their production to meet the demand. Manufacturers are also expecting an increase in sales of other products such as refrigerators and coolers. Tata group company Voltas said it is expecting huge sales this summer as the temperature across the country has been unusually high.
ac sales will increase by 15-20 percent
Pradeep Bakshi, Managing Director (MD) and Chief Executive Officer (CEO), Voltas said, "We have already seen a rise in demand among retailers and buyers to purchase products such as ACs, coolers and fridges. The Consumer Electronics and Appliances Manufacturers Association (CEAMA) expects around 20 per cent growth in AC sales this year. Eric Braganza, president of SIEMA, said, "With temperatures rising across the country, it seems summer is on the way. If there is no change in the weather or any untoward situation, then it is expected that the sale of ACs will increase by 15-20 percent.
ac market was around 82 lakh in 2022
The Indian residential AC market was pegged at around 82.5 lakh units in 2022 and registered a record growth in double digits. Johnson Controls-Hitachi Air Conditioning India, which sells ACs under the Hitachi brand name, is also eyeing a significant increase in market share and sales of home-use ACs. Gurmeet Singh, Chairman and Managing Director, Johnson Controls-Hitachi Air Conditioning India, said, "For this year, we are expecting a record double digit growth. The sales growth rate in the first half is expected to be around 25 percent, which will be higher than the growth rate of the entire AC industry." B Thiagarajan, managing director of Blue Star, said summer is coming early this year and the overall summer season is expected to increase by 20 per cent in 2023 and 25 per cent.