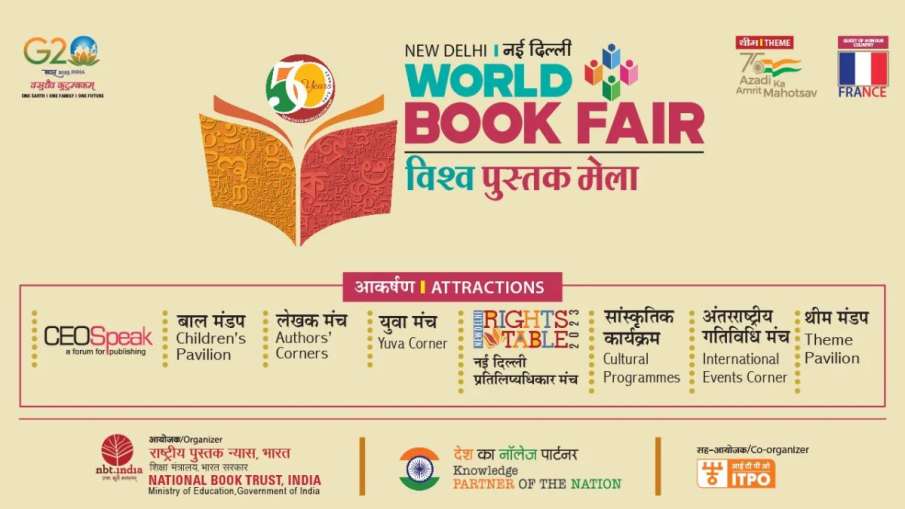 New Delhi: Everyone was looking forward to the World Book Fair. For the first time after Corona, this fair is being organized at Pragati Maidan. It is expected that a huge crowd of literary lovers will be seen in this book fair. To deal with this, the organizers have made complete preparations. You will not be able to enter the fair without a ticket. Now the question must be arising in your mind that from where will you get the ticket? To answer this question, we have brought this article for you.
How to buy ticket online?
The ongoing World Book Fair at Pragati Maidan will run from February 25 to March 5. If you want to go to this fair then you have to buy a ticket. You will get the ticket both online and offline. Online tickets are available only on Paytm. You can book tickets online by visiting Paytm's website or app.
Click here to book tickets for World Book Fair online
How to buy offline ticket?
If you do not want to buy tickets online or could not buy, then you can also buy offline. This has been arranged by DMRC at various metro stations. You can enjoy the Book Fair by purchasing tickets from select Delhi Metro stations. There are many stations where you can easily buy tickets for the World Book Fair including Dilshad Garden, Kashmere Gate, Rajiv Chowk, Noida Sector-52 and Noida Electronic City.
Where to get tickets at the metro station?
From today, tickets for the World Book Fair are being sold at select metro stations. For this, you have to go to the customer care or token counter of the metro station. Talking about the Red Line Metro, you will get tickets for book fairs at Dilshad Garden and Rithala. While talking about Yellow Line, tickets will be available at Jahangir Puri, GTB Nagar, Kashmiri Gate, Rajiv Chowk, Delhi Haat, INA and HUDA City Center metro stations. Talking about Blue Line, you will get tickets at Noida Electronic City, Noida Sector-52, Indraprastha, Supreme Court, Rajendra Place and Kirti Nagar metro stations. You will also easily get tickets for the fair at ITO station which is on the Violet Line.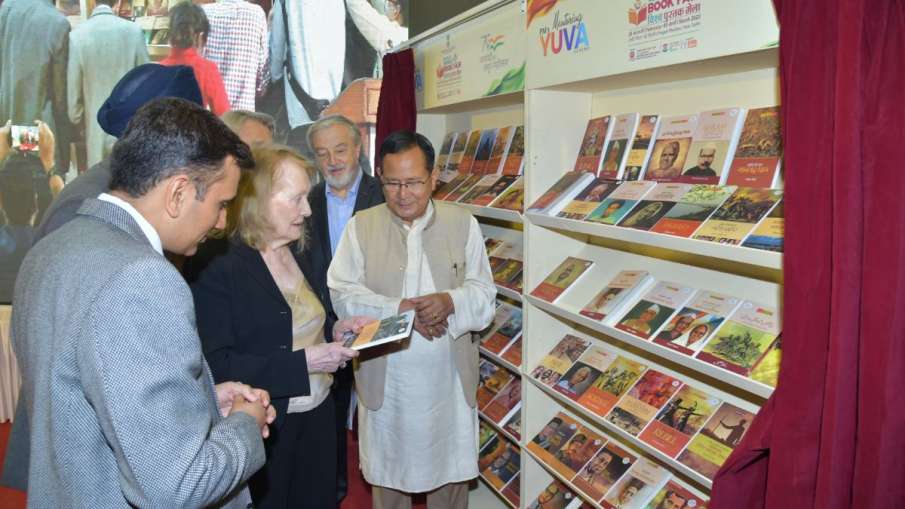 world book fair
What is timing and price?
The fair will start from 11 am till 8 pm. Talking about the ticket, the fee for one person is Rs 20, while the ticket fee for a child is Rs 10. The World Book Fair, held at Pragati Maidan in New Delhi, is the second oldest book fair in India after the Kolkata Book Fair. It is organized by the National Book Trust (NBT), India. Since 2013, the New Delhi World Book Fair is organized by National Book Trust (NBT) in association with India Trade Promotion Organization (ITPO) under MoU with ITPO at Pragati Maidan, New Delhi.