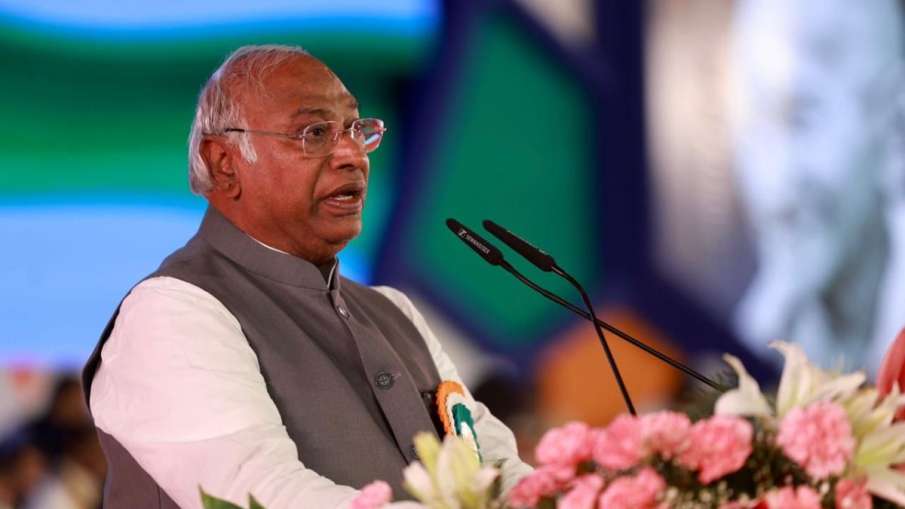 Raipur: Congress President Mallikarjun Kharge on Saturday said it is time to reach out to like-minded parties and forge an alliance like the UPA. Delivering the presidential address at the 85th Congress convention, Kharge said, "The Congress is ready to take along all those parties which oppose the BJP." He said that many political parties were with the UPA in the past and Manmohan Singh led the government honestly. However, there was a bigger conspiracy against the government. This has come as a message to the parties that were part of the UPA government but are no longer willing to give Congress a leading role in the alliance.
We will follow the constitution and democracy- Kharge
Congress is trying to strike a balance between the political parties which are opposing the idea of ​​Congress leading the alliance. Asserting that the BJP will not get a majority, Kharge said that the Congress will lead, and we will get a majority. We will follow the constitution and democracy. The Congress is likely to reach out to other opposition parties to form an alliance committee, and it may be discussed during the party's plenary session in Raipur. Sources have said that the Congress wants to form a national alliance, but with the precondition of its leadership. There are many like-minded parties who have no problem with the Congress being the leading party in the alliance, but Telangana Chief Minister K. Leaders like Chandrasekhar Rao, Trinamool Congress along with Aam Aadmi Party are drawing a different line.