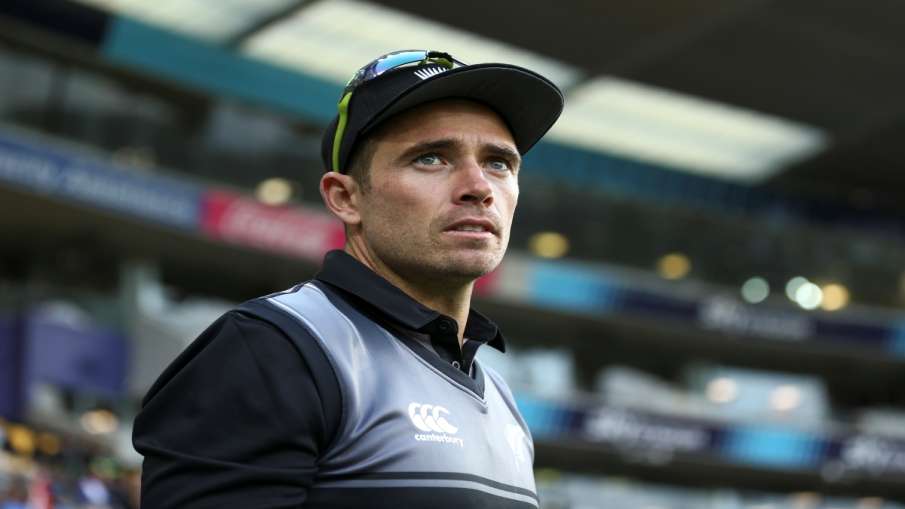 Tim Southee International Wickets: Tim Southee is counted among the best bowlers in the world. He has won many matches for the New Zealand team on his own. He is also the captain of the Kiwi Test team. Under his command, the New Zealand team is playing a two-Test series against England. In the second Test, Tim took a wicket in the first innings against England and registered a big record in his name. Let's know about it.
Tim Southee did a great job
In the second Test against England, Michael Bracewell took a brilliant catch off Tim Southee. He caught the catch with only one hand while diving. With this wicket, Tim completed his 700 wickets in international cricket. He has become the first bowler to take 700 wickets for New Zealand. Before him, no bowler from the New Zealand team had reached this point.
Daniel Vettori left behind
Daniel Vettori took a total of 696 wickets for New Zealand. His career spanned 18 years. Whereas in the year 2008, he played his first match for the New Zealand team. Saudi specializes in throwing the ball at high speed. Apart from this, he bowls excellent inswingers. He has the ability to tear apart any bowling attack. He has taken 356 wickets in 92 Test matches, 210 wickets in 154 ODIs and 134 wickets in 107 T20 matches for New Zealand.
Highest wicket taker for New Zealand in international cricket:
Tim Southee – 700 wickets
Daniel Vettori – 696 wickets
Sir RJ Hadlee – 589 wickets
Trent Bold – 578 wickets
Chris Cairns – 419 wickets
Kyle Mills – 327 wickets
England made a strong hold
England won the first test match in a spectacular fashion. Now in the second Test also, the English team has strengthened its hold. England declared their first innings by scoring 435 runs at the loss of 8 wickets. Joe Root and Harry Brook won everyone's heart with their excellent batting. Root scored 153 runs and Brook scored 186 runs. After this, James Anderson showed his brilliance in bowling and the New Zealand team lost 7 wickets till 138 runs.
Read also:
Rohit Sena will have to be very careful with these 3 AUS players, can break the dream of going to the final of WTC
Will KS Bharat be out of the third test match? Under the captaincy of Rohit, this player will open thatSmart!