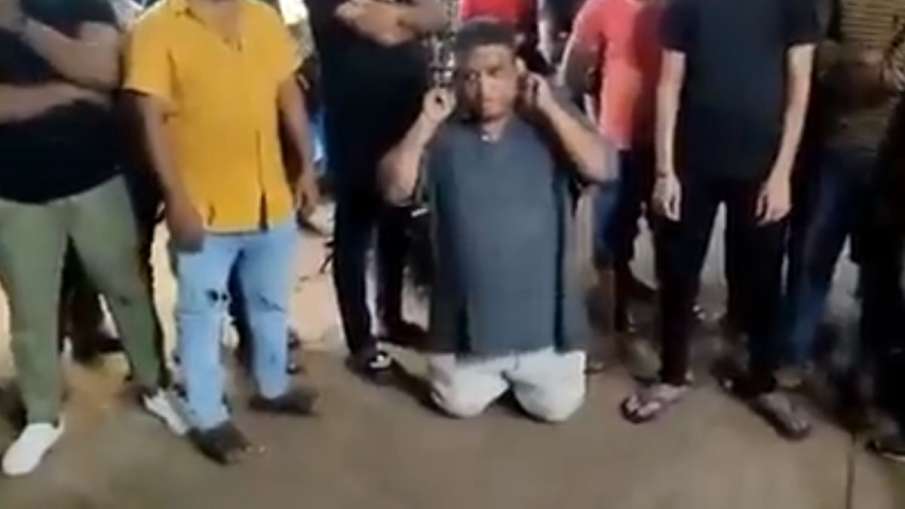 Panaji: A shopkeeper who was seen in a video supporting the Pakistani cricket team in Goa's Calangute was forced to publicly apologize and chant 'Bharat Mata ki Jai'. According to the information provided by the police, some people on Thursday forced the man, who is a supporter of Pakistan, to apologize and raise slogans in support of India. This video went viral as soon as it was uploaded on social media. The official said that no complaint has been lodged so far regarding the incident.
'This is a Muslim area, so supporting Pakistan'
The incident took place after an uncomplimentary video released by a 'travel vlogger' came to the fore. In the video, the shop owner in North Goa's Calangute can be seen saying that he is supporting the Pakistani cricket team as his area is a 'Muslim area'. when the video was made Pakistan The competition was obviously with New Zealand. It is shown in the video that the 'vlogger' had a brief conversation with the person.
Video of shopkeeper apologizing goes viral on social media
In the video, the vlogger asks who is playing? Are you supporting New Zealand? In response to this, the shopkeeper replies that I am supporting Pakistan. The vlogger again asked him why so? To this he replied that his area is a 'Muslim area'. A video of the shopkeeper apologizing has also gone viral on social media. In the video, a person is telling the shopkeeper that 'this whole village is Calangute, there is no Muslim street and no other street'. Do not divide the country on the basis of religion.
The shopkeeper apologized by kneeling, holding his ear
The video shows that after this people asked the shopkeeper to kneel down and apologize to the countrymen, and he did so by holding his ear. In the video, the shopkeeper can be seen apologizing on his knees and holding his ear. It is also seen in the video that people are making him chant 'Bharat Mata Ki Jai'. Calangute sarpanch Joseph Sekera has confirmed the incident, but no formal complaint has been lodged with the panchayat or any other authority.