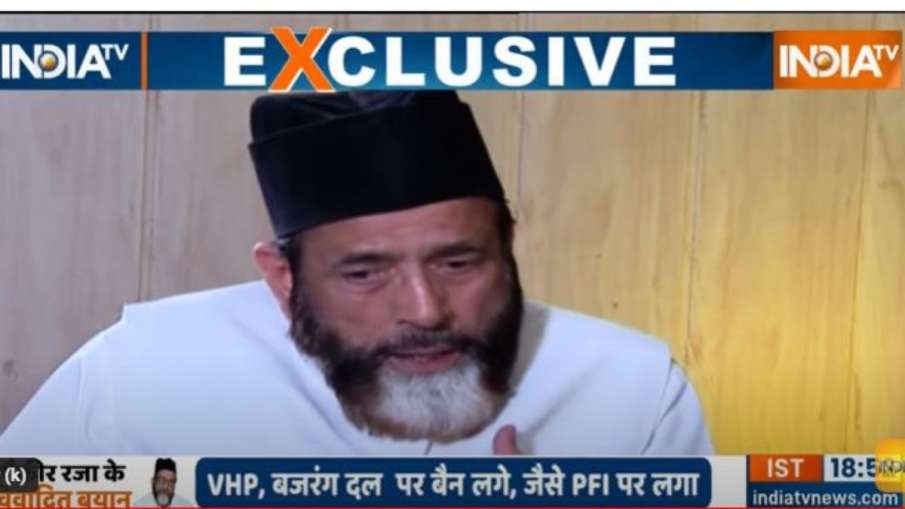 New Delhi: Talking to India TV, National President of Ittehade Millat Council Tauqeer Raza said that efforts are being made to vitiate the atmosphere of the country. Very sad to see this. This country likes peace, but today the atmosphere is getting worse. Tauqeer Raza said that Prime Minister Narendra Modi will have to come out of the role of Dhritarashtra. They should handle the deteriorating environment of the country. He said that if this atmosphere is not rectified then there can be bloodshed in the country.
'Big difference between PM Modi's words and actions'
Tauqeer Raza said that there is a big difference between PM Modi's words and actions. They say something and what actually happens is something else. He said that it is not that injustice is being done to Muslims for the first time, before this also wrong was done to Muslims in the Congress government. He said that the Muslim is showing patience, his patience should not be tested. Muslims should not be forced to take law into their own hands.
Organizations like VHP and Bajrang Dal banned
Tauqeer Raza said that like the government has banned PFI organization, similarly organizations like Vishwa Hindu Parishad and Bajrang Dal should be banned. Raza said that if proper action is not taken against the accused in the Bhiwani case, Mahabharata will happen. The stick of Muslims should not be considered weak. He said that if there is so much hatred towards Muslims, then fight directly face to face.