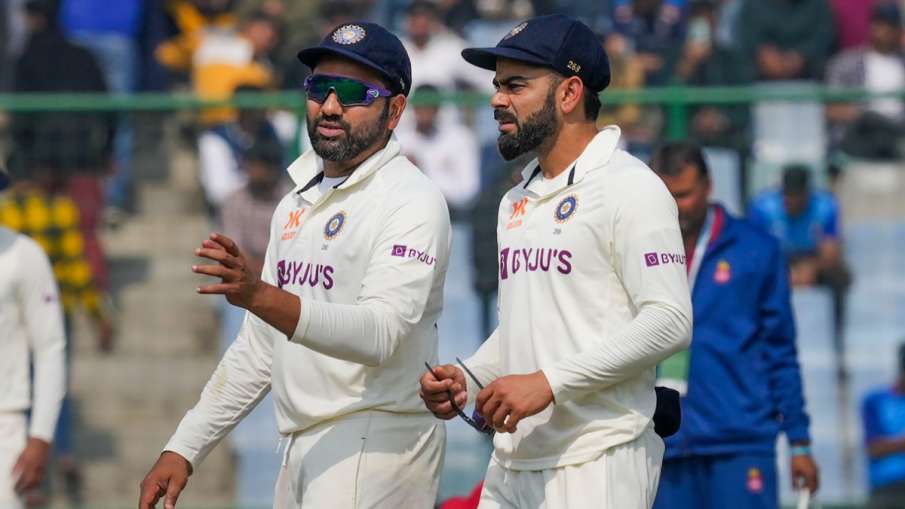 IND vs AUS: A four-match Test series is being played between India and Australia. Team India is ahead 2-0 after winning two matches of this series. The next match between the two teams will be played in Indore. India would like to win this match to name the series. This match is very important for Team India. If the Indian team wins this match, then along with the series win, it will also make its place in the final of the WTC. In such a situation, captain Rohit Sharma would not like to make any mistake in this match. Before this match, Rohit Sharma has to take a big decision. The fate of two players rests on his decision.
The fate of these players is in the hands of Rohit
Let us tell you that in the first two matches of the series, some players of Team India performed very poorly. In such a situation, Rohit Sharma can drop these players from the playing 11 of the team in the third Test match. Only the exit of these players will open the fate of some players. India announced the squad for the remaining two matches of the series on 19 February. There were no changes to the squad but KL Rahul was dropped as the vice-captain of the team.
It is believed that KL Rahul can be dropped in the next match. At the same time, opener Shubman Gill can play the match in his place. KL Rahul has scored 38 runs including both the matches played in the series. Whereas Shubman Gill is running in amazing rhythm. In such a situation, keeping Shubman Gill on the bench can be a burden for Team India. Now the fate of Shubman Gill is in the hands of captain Rohit Sharma.
This player can debut
After two Test matches against Australia, Team India has one more player whom Rohit Sharma can drop in Indore Test. This player is none other than KS Bharat. KL Bharat, who joined Team India after Rishabh Pant's car accident, has been continuously disappointing captain Rohit Sharma. While Rishabh Pant is known for playing brilliant innings for India in Test matches, KS Bharat is unable to score runs. In such a situation, captain Rohit Sharma can give a chance to Ishaan Kishan in his place. If KL Bharat is dropped, then Ishaan Kishan's luck will open and he will be able to make his Test debut for India.
The third Test match between India and Australia will be played from 1 March. Now it will be very interesting to see whether Rohit Sharma can solve the fate of Shubman Gill and Ishaan Kishan.
read this also